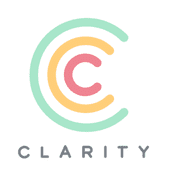 Engineering Team Lead

in

Madrid

or Remote
Job Description
At Clarity AI, we are committed to bringing social impact to markets. We are a tech company started in 2017, leveraging AI and machine learning technologies to ensure environmental, social and governance dimensions are the focal point of decision making within financial markets.
We are now a team of more than 300 highly passionate individuals coming from all over the world. Together, we have established Clarity AI as a leading startup backed by investors and strategic partners such as SoftBank, BlackRock, and Deutsche Börse who believe in us and share our goals. We have plans to continue growing our teams in Spain, Portugal, the UK, and the US this year so if you would like to join us on this rocket ship, keep reading! Your work will be shaping and guide the sustainable decisions of consumers and investors throughout the world.
Clarity AI is looking for an Engineering Team Leader for our amazing software engineering team.

Job Description:
Our Team Leaders have both the technical experience to work across multiple systems as well as great communication skills.
They represent their own team externally, coordinating with other teams and stakeholders. They are the preferred point of contact and collaborate tightly with their product manager.
They help ensure the product team is focused and delivering incremental value, by managing priorities and controlling WIP
They are responsible for managing engineers across a team, guiding and supporting their growth.
They ensure there are the right technical skills and capacity in the team to tackle the challenges the business is solving.
The expected distribution of effort is:
~25% of the time will be spent on the coordination of the team and the product.
~25% of the time will be spent on people management (1-1s, hiring, support).
~50% of the time will be spent on hands-on technical work (code, software design, test, write documentation, review merge requests, etc.)
These percentages are just indicative and can be very different from one team to the other. Some Team Leads in clarity are in reality closer to 10-20% of hands-on technical work while others are able to dedicate almost 60%. This will depend of course on the size of the team, the amount of coordination needed, but more than that on the criteria of the Team Lead.
Our tech stacks are documented here: https://stackshare.io/clarity-ai/

Location: This position can be based within Madrid or Remote.
Requirements
We like leaders who adapt quickly to new challenges and break them down into smaller pieces that a highly productive team will find high-quality solutions.
WHAT WE ARE LOOKING FOR:
Experienced professional with a track record delivering complex projects in fast-changing companies. We're looking for someone with +6 years of engineering work experience.
Experience leading people
Experience in the SaaS business would be preferable, although not required.
Ideally, experience in the financial sector or regulated markets.
Exceptional coding abilities and experience with the architectural design of large-scale applications and microservice approaches.
Familiar with Clean Code, SOLID, and DRY principles
Deep knowledge of some of our microservices stack and Event-Driven Architecture or equivalent.
Experience with the complexities and nuances of microservices architecture and distributed systems.
Strong communication skills. The right candidate can thrive in an environment of asynchronous conversation since a part of the Clarity AI team will be based in the US. We expect you to have strong communication skills and be able to create working relationships with coworkers across various locations.
Open to try new technologies and programming languages.
Fluency in English.
Knowledge of several of our tech stacks is a Plus
Benefits
WHAT WE OFFER:
Our people are our main asset. We have built a unique team and we all share 3 differential aspects: Excellence, Passion and Values:
Our team comprises professionals from leading tech, consulting and banking firms, entrepreneurs, PhDs from top research institutions, and MBA graduates from top business schools.
Clarity's Founder and CEO, Rebeca Minguela, is a successful entrepreneur who has been recognized as one of the most distinguished leaders under the age of 40 by prestigious institutions like the World Economic Forum. Rebeca is joined by an excellent leadership team coming from diverse backgrounds, countries and experiences.
We are different. We work hard to become the best place to work and pride ourselves on our culture:
Fact based: Promoting objective, fact-based and solution-oriented discussions.
Diverse: Encouraging diversity of personalities, cultures and experiences.
Transparent: Communicating feedback transparently, constructively and in real-time.
Meritocratic: Striving for excellence and rewarding the best.
Flexible: Working flexibly in the broadest sense (schedule, location, vacation, styles).
We care about our employees and think they deserve the best.
ESOP/ Phantom stock: We want our employees to really feel part of Clarity. That's why we give them the opportunity to participate in our success with ESOP or phantom stock options.
Training budget: Continued learning is important to us so we provide everyone with a yearly training budget.
Additional benefits are available depending on your location.
We are a US company with a UK and Spanish subsidiary. We have offices in New York City, London and Madrid and have possibilities for remote working for many of our roles.


Clarity has received several awards:
Fast Company - Most Innovative Companies 2023
WEF, Young Global Leader - Rebeca Minguela
Forrester New Wave Leader 2022
European Commission | EU Seal of Excellence 2020
World Economic Forum - Technology Pioneer 2020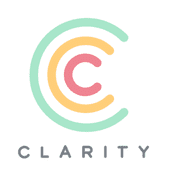 Clarity AI company page is empty
Add a description and pictures to attract more candidates and boost your employer branding.
Other software engineer jobs that might interest you...