Filled
This offer is not available anymore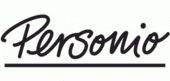 Engineering Manager (f/m/d)

in

Madrid
Job Description
THE ROLE
At Personio we are on the amazing journey of becoming the leading HR platform in Europe. Our mission is to make organizations more efficient and save HR managers time so they can focus on their people and the tasks in HR that truly add value.
The real story for us begins by impacting people on a global scale every day. By simplifying and automating thousands of processes across human resource management, payroll, and recruiting, we are impacting more than 200.000 people.
And we've only just begun. After our new $125M Series D funding, bringing our valuation to $1.7B and thus making us the most valuable HR tech company in Europe, we are growing our team more than ever!
We are looking for an Engineering Manager who can help us push the boundaries of growth and innovation in a fast-paced environment while leading a new mission-based team as part of the Payroll Tribe in Madrid. You'll not just get the opportunity to build high-performing interdisciplinary teams, but as a leader get the opportunity to impact engineering, operational, and management excellence within the entire department.
What you will focus on:

High-performing teams: Build driven and high-performing teams by focusing on the development of the engineers.
Maximizing impact: Collaborate closely with your partners in product and design to define and execute the most impactful initiatives.
Architecture: Work closely with your team to provide feedback on architecture and approach. Enable your team to deliver scalable, maintainable, secure, and performant products.
Engineering culture: Build and influence a culture of ownership, autonomy, and inclusivity, not just within your team but the whole department.
Technical excellence: Leverage your technical skills to build engineering excellence within your team that promotes and implements engineering best practices.

What you will get:
Autonomy: You'll have the freedom to not just build a vision but to make it a reality.
Transparency: We're very transparent about the decisions we make and the motivations behind them.
Feedback: We firmly believe in learning from each other, for which we embrace the principle of giving and receiving feedback.
Opportunity: You have the opportunity to directly contribute to the department, and not just your team, by being involved in processes like recruiting, performance and development, onboarding, and much more.
Diversity: The best workplaces are diverse and we celebrate that diversity in all aspects.
Flexibility: There is no one size fits all, so we do our best to understand and be flexible towards what makes you the most effective.

WHAT YOU NEED TO SUCCEED
Over 5 years of software engineering experience building and designing scalable distributed systems.
You have experience in Java and Kotlin
You have a proven track record of building teams that focus on impact, technical excellence, and transparency.
You have the ability to lead and make decisions to push forward. You're comfortable owning even the most ambiguous problems and defining the road ahead.
You are data-driven in your decision making.
You lead from the front and are ready to roll up your sleeves to help your team in any way.
You have a passion for building reliable systems and have experience with microservices architecture.
You have excellent communication skills. Within the team and across the organization you can communicate transparently and effectively.
You have excellent English language skills (level C1/C2), German or Spanish is a plus.
You're willing to relocate to Madrid

WHY PERSONIO


Market-proven, Europe's most valuable HR SaaS and fast-growing company ($250M funding acquired to date)
As you are joining Personio at such an early stage, this shows us your trust and confidence in us. We would like you to profit from the success of the company, and therefore, we offer you a competitive compensation package (salary, benefits, and virtual shares)
Flexible working hours and remote working
26 paid vacation days plus Christmas Eve and New Year's Eve, one training day, and one day to dedicate time to a social project of your choice - Personio Impact Day`s
Parental benefit: In case your kids get ill, you may take up to 10 additional days off
1,500 € of development budget every year for attending conferences, courses, buying books
A permanent contract
Three hours of weekly English or Spanish classes
Grant for transport and food approx € 68 per month.
MacBook Pro and gadgets, including BOSE headsets with noise cancellation
Regular team and company events (e.g. Oktoberfest in Munich, Germany, among others)
An office location in the heart of Madrid
Relocation to Spain and visa support through an expert agency
Your chance to play a decisive role in shaping a company in its rapid growth and to grow and learn from your tasks

ABOUT US


Being a Personio means being part of something big. It means shaping the future of HR, the future of our company and at the very same time: your own. As one of the fastest-growing B2B SaaS companies in Europe, we have a great product, an amazing team with almost 500 employees and a market that is only waiting to be developed. By now we already have more than 2500 customers, but we aim high: Our goal is to build the leading HR platform in Europe. At Personio, we believe in hiring people like you - ambitious, forward-thinkers who want to be more than just another employee. Will you be one of them?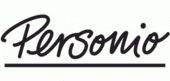 Human Resources

Munich, Germany

201-500 employees

2015
Personio is the all-in-one HR software for small- and medium-sized companies. Based in Munich, Madrid and London, Personio's mission is to make HR processes as transparent and efficient as possible so HR can focus on the most valuable assets in the company: the people. The Personio solution includes human resources, recruiting and payroll and supports all core HR processes every business needs to do. More than 2,000 customers in over 40 countries use Personio.

In 2019, tech consultancy GP Bullhound included Personio in a list of 50 European start-ups set to achieve a billion-dollar valuation over the next two years, giving them 'unicorn' status.




Other software engineer jobs that might interest you...