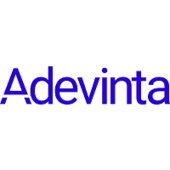 Engineering Manager

in

Barcelona
Job Description
What you'll do
We are looking for an experienced, technical Engineering Manager with a passion for data to lead one of our squads in Barcelona.
Our Data Platform Team manages an established data product portfolio that's aligned with Adevinta's Data Strategy. We provide services to more than 20 marketplaces, including Data Highway: a decentralised data mesh at global scale, allowing thousands of developers to share data in real time.
As part of the Data Highway area, you will develop and push for the state-of-the-art in big data processing and build reliable, highly scalable services with an emphasis on volume, velocity and privacy. We encourage a diverse, collaborative and creative work environment - you'll have the opportunity to learn from and share knowledge with Data Scientists, UX Specialists and Engineers.


Key Responsibilities:
Support the team and help them with high-level tech decisions, technical architecture and addressing blockers and needs from the business
Be the liaison between the team and the rest of the organisation – representing the team at leadership level

Collect strategy and high-level direction from senior management to influence roadmaps and short-term backlogs

Liaise closely with colleagues in Product to ensure the team is building the right products

Mentor team members in their career development

Foster healthy team dynamics and keep the team output at measured, high levels of speed, quality and reliability

Set the team up for continuous improvement
Who you are
First and foremost a people person: assertiveness, empathy, influence, fairness, honesty and humbleness

Excellent oral and written communication in English

Experience in software development lifecycle: agile, lean startup, scrum, kanban, OKR, etc.

Leadership: influencer, change driver, people & org developer, strategic thinker

Technical skills: familiar with running a global data organisation, offering capabilities and services like event collection, stream/batch pipelines, data mesh and the pros/cons connected with such infrastructures

Ability to understand and review code
What you'll get from us
Competitive compensation package

A unique position in an international and dynamic environment

Opportunity to shape the way we work. Your feedback and opinions are valued at all levels of the organisation

The chance to be a key player in a growing, highly skilled team

Great colleagues and a healthy working environment

Benefits including private health insurance, stock purchase plan and bonus

Flexibility to work when and how you want - flexible hours, choose your phone and computer

Career development, including individual training budget and language classes

Flexible benefits programme (transport, restaurants, child-care, etc)

Free daily breakfast

26 days of holiday
We're Adevinta, a global leader in digital marketplaces. Our household name brands, including Marktplaats in The Netherlands, Mobile.de in Germany and Leboncoin in France, reach hundreds of millions of people every month.
We're all about matchmaking, and our sites help people find whatever they're looking for in their local communities – whether it's a car, an apartment, a sofa or a new job. Every connection made or item found makes a difference by creating a world where people share more and waste less.
Our brands are supported by global Tech Hubs in Barcelona, Amsterdam, Paris and Berlin. Their goal is to develop common global products and innovation platforms which all of our brands can use. This means using cutting edge technology to create highly scalable, customisable and secure products and components that free up development time and leverage our access to global data.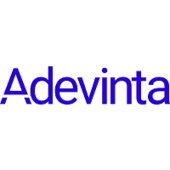 Classifieds

Paris

1,000-5,000
Adevinta is a marketplace specialist. We help our local digital marketplaces thrive through global connections and networks of knowledge. Our marketplaces unlock the full value in every person, place and thing – helping local communities prosper and leaving a positive footprint on the world.

What we do

We serve people where they live, acknowledging what's special about every culture and every place. That's why we develop leading local brands which form an integral part of life for our users, with an average of 1.5 billion visits to our sites every month.

We want to make a positive change in the world by helping everyone and everything find a new purpose. We believe every house can be a home, every person has a role to play, and every object can live a second life – they only have to find their matching need. Our marketplaces create these matches, supporting local communities and building a sustainable future.

Other software engineer jobs that might interest you...