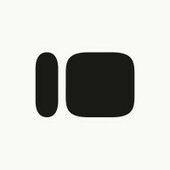 Engineering Manager

in

Barcelona

or Remote
Job Description
Hi! Before diving into the job details, let's give you some context on who we are and what to expect when joining the team.
Typeform has seen significant change since it was founded 10 years ago. We're expanding from a small Barcelona-based business to a truly international and remote company. Our vision is a world of more personal business relationships. We believe we can create that world by living our mission: To bring people closer with better conversations.
To do so, we look for people who are curious, ready to own their objectives, and passionate about taking organizations to their next chapter. But we are aware it's not for everyone, our environment is perfect for those willing to become a change agent and roll up their sleeves to build our rocket ship.
Things you will do:
Develop, manage, and empower 5 to 8 engineers, creating a productive, thriving, fast-paced + high-quality delivery, engineering culture, focusing on:
People:

Build a development plan for each of the team members
Identify and lead activities to ensure the individuals are engaged and motivated.
Attract, retain and develop talent.
Prove yourself as an inclusive and effective communicator.

Delivery:

Build up predictability and pace of delivery by implementing a consistent method of continuous improvement.
Active participations in discussions with Product Managers to refine and gather requirements
Transforming requirements into plans that may have a need for coordination with other disciplines and teams.

Quality:

Design and build solutions that are scalable, resilient and easy to maintain, reusing existing solutions where possible.
Identify and continuously improve the metrics that are impacting the team, internal and external customers.
Track progress and performance based on data

Best practices:

Proficient within your discipline and ability to teach others
Actively communicate technical aspects to different audiences
Anticipate risks, technical gaps and look around the corners
Some teams will also have the need for deep understanding of the domain.
What you already bring to the table:
A strong understanding of how to drive a thriving Engineering culture, with a track record of managing at 1-2 teams of 5-8 engineers each or 1 cross-domain team of the same size.
Broad hands-on experience with front-end and backend technologies.
Proven track record of working with long-lived cloud-based products where effective management of legacy code was also required.
Experience managing engineering teams across multiple geographies.
Experience in coaching and developing teams career wise.
Able to balance bottom-up contributions to architectural improvement with the practical needs of a rapidly scaling business.
Able to build a justifiable resourcing plan based on product and architecture roadmaps.
Possesses practical experience and tools to drive accountability and predictability for the business in roadmaps.
Able to partner with Product Management to break down large, complex projects into multiple teams with rapid iterative milestones and clear outcomes, to produce a predictable product and engineering roadmaps.
Demonstrates to proactively manage projects from start to finish.
Able to ensure the correct software development process is in place and followed according to industry best practice and the needs of our organization.
Has broad best-practices experience (process methodologies, disciplines, visualization techniques etc) and demonstrates to adapt as the industry evolves.
Data driven approach to decision making.
Have a strong business understanding of how tech companies work, ideally SaaS ones.
Mastery of the English language.
Have outstanding oral and written communication and presentation skills, especially with respect to clearly communicating complex data-driven topics.
Able to keep the Director of Engineering and executive team informed, connected and engaged with Engineering priorities and challenges.
Able to drive sustainable growth of the Engineering organization, finding, retaining and developing top talent.
Able to implement evaluation criteria and career planning for engineers which address a healthy mix of technical & leadership skills.
Can represent Typeform and build trusting relationships where needed with customers, partners, vendors and the technical community.
Extra awesome:
Experience with any of Go, React, NodeJS, Python and with both relational and NoSQL Databases.
Experience with Amazon Web Services.
Has gone through the migration of a monolithic application to a microservice based architecture. Can effectively compare and contrast these different approaches.
Experience with different organization and team topologies, from startups to bigger organizations. Proven track record of being an active agent in scaling an organization.
Entrepreneurial and/or innovation driven experience.
Have an advanced degree (Master's, Ph.D.) in Computer Science or similar.
To fulfill our vision (Bring people in) and mission (To bring people closer with better conversations), our 500 remote Typeformers from 55 different countries come together to live up and deliver on that promise.
As a remote-first company, we can hire in Spain, the United States, the United Kingdom, Colombia, France, Germany, Ireland, the Netherlands, Poland and Portugal. The location is to be subjected to change, depending on the role.
With our (future) Typeformers, we will accelerate our product development, nurture emerging technologies, expand headcount, and deepen strategic partnerships across our platform with this investment.
Why? Simply because 89% of companies say online is their principal customer interaction channel.
Yet, only 34% of companies treat customers as unique individuals.
Are you ready to join us and make a difference?
*Typeform drives hundreds of millions of interactions per year, powering conversational, human-led experiences all over the world. We are proud to be an equal opportunity employer. We celebrate diversity and do not tolerate discrimination and harassment of any kind, regardless of race, colour, ancestry, religion, sex, national origin, sexual orientation, age, citizenship, marital status, disability, gender, gender identity or expression, or veteran status. We believe that by celebrating our differences, we can win together.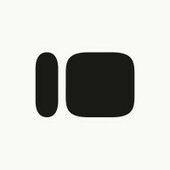 Saa S

Barcelona, Spain

200-500

2012
.
Other software engineer jobs that might interest you...