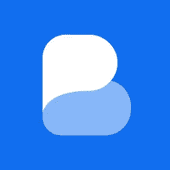 Engineer Manager - Platform

in

Madrid
Job Description
Are you interested in languages, education and technology, and want to work at one of the world's fastest growing EdTech startups? Then join us and be part of an ambitious and talented team that revolutionises how we learn languages.
About us
At Busuu we have just overcome 100-Million users worldwide and shown that learning a language can be done outside of a classroom. Technology brings learning into our private and business space and to keep us ahead of our competitors, we are looking for motivated talent who will help us reach our next milestone.
Working at that scale is not always an easy task, and we know that there are challenges ahead, so we are looking for someone who wants to become a better version of themself and master the challenge together with us. We want to grow not only into new markets, but also with new features and tools for our social network.
We are looking for passionate people who honestly love solving problems, by questioning the status quo and eager to build a legacy with Busuu
As the Platform Engineering Manager, together with your team of 4 engineers, you will be responsible for managing the backlog of the team and prioritising the needs of your stakeholders. You take responsibility for the Data and Platform strategy and deliverables to guarantee on-time delivery, high quality and availability of our platforms, and their evolution for our future needs. You are a member of the Engineering Management team, working closely together with your peers in Madrid and London.
You will support your team with OKRs setting, growth plans & best practices.
You will work with other Engineering Members on scalable services, which will operate across different Data Centers. You will drive architecture discussion and shape how Busuu will work for the next 5 years.
What makes an amazing Platform Engineering Manager at Busuu
Experience in leading engineers, developing talent and hiring
Excellent knowledge in cloud computing
Experience in data modelling and data warehouse design
Good experience working with data pipelines/ streams
Experience with event streams like Kafka, kineses
Experience Python, Bash, Perl, or any other programming language
Experience in Agile methodologies like Scrum, Kanban, Lean and history of creating high performing teams
Experience in Product Management methodologies, creating and managing roadmaps, and prioritising the work for a team
Excellent stakeholder management and communication skills in English, both written and verbal
Ability to work outside your comfort zone, take a problem and solve it with as much or as little support as you need.
Being a part of Busuu - How do things work:
We are acutely aware that we are in unprecedented times and like all companies we need to adapt to this in order to safeguard our Busuu community. In order to do this we are constantly reviewing the government guidelines and adapting accordingly to accommodate the physical and mental wellbeing of our employees. In the current global climate, some of our team events are virtual and some of our benefits have been amended.
At Busuu we want to ensure that you have access to some great benefits:
We have an amazing office which is available for you to work from if you would like to do so, this is completely optional at the moment in the current environment. If you would like to be in the office we have put in place lots of important social distancing practices to ensure you are safe to meet with your colleagues in person
The office is well-equipped with free breakfast, plenty of snacks, fresh fruit and free dinner of your choice if you need to stay late
Social interaction is really important to us so we have lots of remote activities for you to join into such as team events, socials, online weekly quiz, etc
Their is a personal training budget just for you, so you can learn more in your field, attend virtual conferences and events that you find interesting
We have a subscription with Perkbox which has great additional benefits for you to choose from
To keep you active and help your mindfulness we offer weekly virtual yoga sessions
Busuu offers a great private health insurance scheme
You can also join our company pension with contributions from Busuu
We like to support our teams with their work life balance so we offer flexible working hours
We offer enhanced maternity and paternity leave
What happens next
We aim to have a simple and speedy hiring process and we want to make sure that we are right for you as much as the other way around. The hiring process has the following steps:
CV application review - We will review your CV as quickly as possible and update you on the next steps.

Let's chat - Quick chat with our recruiter about your experience and the role.

Video call interviews - Video calls with the tech team and the hiring manager.
Our platform is for everyone, and so is our workplace. We pride ourselves on embracing our differences, whether they're cultural, racial, religious or otherwise. This means each one of us comes to work knowing that we have a voice – and a safe, judgement-free zone to speak freely.
If you like the sound of that, join us. We'd love to hear what you have to say.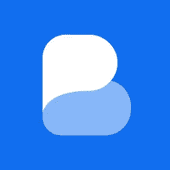 Social Network

London, UK

50-200

2008
.
Other product manager jobs that might interest you...