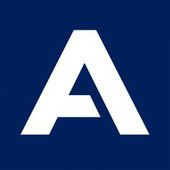 Email Security Senior Expert

in

Madrid
Job Description
Airbus Operations SL
Airbus is a global leader in aeronautics, space and related services. In 2019 it generated revenues of € 70.5 billion and employed a workforce of around 134,000. Airbus offers the most comprehensive range of passenger airliners. Airbus is also a European leader providing tanker, combat, transport and mission aircraft, as well as one of the world's leading space companies. In helicopters, Airbus provides the most efficient civil and military rotorcraft solutions worldwide.

Our people work with passion and determination to make the world a more connected, safer and smarter place. Taking pride in our work, we draw on each other's expertise and experience to achieve excellence. Our diversity and teamwork culture propel us to accomplish the extraordinary - on the ground, in the sky and in space.
Job Description
SUMMARY
You are interested in Cyber Security and Digital Transformation. You are willing to work in a
multi-cultural environment, on a worldwide perimeter. Are you ready to take on a new and exciting
challenge? Airbus gives you the opportunity to apply your expertise and develop your skills and
competencies!
The company is undergoing a transformation into an agile, innovative, customer centric and digitally powered business. For the IT function this means having the unique opportunity to shift from an efficient enabler towards a creator of Business value!
Airbus is a leader in the aircraft industry, offering many challenging opportunities and providing a
handful of benefits to its employees: world wide scope, access to key markets, mobility opportunities, and last but not least, a respectable work-life balance.
Your role will be to support, facilitate and drive the technical and non-technical discussion regarding the Email Security of Airbus commercial international regions to ensure the appropriate security capabilities, compliance, key reporting and continuous improvement in place.
We are looking for motivated people with at least 3 to 5 + years of experience and strong references, with excellent English communication and problem solving skills, the ability to understand complex environments & processes, programs and accustomed to dealing with all levels from operational staff to senior management inside as well as outside IT.
TASKS & ACCOUNTABILITIES
The E mail Security Senior Expert is r esponsible for all the email security product activities from
a technical point of view.
As an Email Security Senior Expert, you will be an essential part of ensuring that we maintain secure
and compliant processes and systems for Airbus emails. You will work with Information Security, IT,
Software Architects, other Product Owners, Internal Audit, and to define security solutions to protect Airbus email systems.
Accountability:
● Contribute in defining the email product strategy, risk matrix, solutions benchmark and use
cases definition
● Define operational and security dashboards & KPI (on Splunk)
● Work with the SOC team to implement new alerts and new email security use cases
● Recommend security project/solutions to be implemented to protect Airbus emails
● Focal points for all technical topics related to the email security product for Airbus Commercial
Mission:
● Keep up to date record of Airbus email security systems
● Work side-by-side with the email security team to develop new strategies for defending against email-based attacks
● Analyse configuration of email security systems and recommend improvements to protect Airbus
● Analyse and benchmark Email security market solutions
● Contribute building short/long term strategy for the email security product
● Provide weekly/monthly operational and security dashboards & KPI report to the management
● Alert and escalate to SOC team in case of suspicious behavior (if not already implemented in SOC detection)
● Work closely with all Airbus stakeholders related to the product
● Knowledge on all related projects regarding email security at Airbus, providing best practices awareness and consultancy
● Contribute for the continuous improvement in order to enhance the email security at Airbus
● Escalate risks and issues on the product/projects to the management
● Perform security watch on email security trend
REQUIRED SKILLS
We seek out curious minds. We value attention to detail, and we care deeply about outcomes. We're looking above all for passionate people, eager to learn, willing to share, establishing innovative ways of working and influencing culture change.
Are you ready to share this exciting challenge with us?
To be considered you will need to confirm one or several of the following points in your skills profile:
● Ideally educated to a master degree (or equivalent) in Information Technology, Engineering or a related discipline
● Understanding of large range of security topics from hardware, networks, systems, applications to data, and new digital capabilities
● Technical knowledge of email protocols, modern web applications, DNS, networking, and cloud infrastructure
● Comprehensive ability to troubleshoot and remediate complex issues
● Ability to document and diagram technical processes and workflows
● Fundamentals and advanced Splunk skills
● Curiosity about the techniques used in phishing/malicious email campaigns.
● A passion to stay on top of security trends, experiment with and learn new technologies.
● Ability to learn quickly in a loosely structured, rapidly changing work environment.
● Adaptable, autonomous and value & customer minded
● Great written and verbal communication skills
● Advanced level of English
Feel like you can't tick some boxes above? If you have most of the skills and experience that we're
looking for and are willing to use your talent to learn the rest, we encourage you to apply!
PLEASE ATTACH YOUR CV WHEN APPLYING
This job requires an awareness of any potential compliance risks and a commitment to act with integrity, as the foundation for the Company's success, reputation and sustainable growth.
By submitting your CV or application you are consenting to Airbus using and storing information about you for monitoring purposes relating to your application or future employment. This information will only be used by Airbus.
Airbus is committed to achieving workforce diversity and creating an inclusive working environment. We welcome all applications irrespective of social and cultural background, age, gender, disability, sexual orientation or religious belief.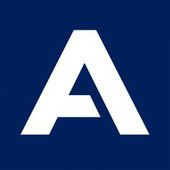 Aviation

Toulouse, France

10,000+

2014
.
Other cybersecurity jobs that might interest you...