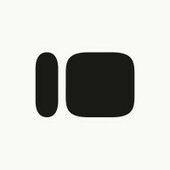 Director of Software Engineering

in

Barcelona

or Remote
Job Description
One sunny Barcelona morning, two designers sat down to build a beautiful lead generation form for a bathroom company's showroom. They ended up reimagining the data collection experience, and realised it was one idea they wouldn't flush down the toilet. Today, Typeform is a team of over 400 people from more than 35 countries, with offices in Barcelona, Spain and San Francisco, US.
We're building a world where brands, businesses, and their communities can have more personal relationships with the people who matter most. To do this, we give people the tools they need to have conversational experiences at scale—because meaningful relationships start with conversations.
From online lead forms and engaging quizzes, to face-to-face encounters in the office, help us build more meaningful relationships, one conversation at a time.
About the Role
You'll manage product development teams, staffed by 25 engineers, creating a productive, thriving, high-quality delivery, engineering culture. You'll report to VP of Engineering.
The Role
Here's what you'll do:
Improve delivery capabilities by implementing a method of continuous improvement across delivery teams, and every quarter identify the 3 top improvement opportunities and implement one.
Set goals for your team. Keep them engaged and improving themselves quarter over quarter.
Improve our ability to retain motivated engineers through co-creating plans with HR / Talent and using performance management to do so.
Reduce degradation or interruption of service, maintaining our planned external Service level agreement of 99.9%.
Honour our defect fix internal Service level agreement through all your teams.
Provide a revised architectural roadmap within your owned services that unlocks future product value, addresses mid-term scale risks, and improves our security within 3 months.
Contribute to the engineering department by doing meaningful process improvement proposals and ensuring the implementation plans are deployed and followed through your colony.
Lead important engineering department projects outside your colony.
Improve our visibility of important platform issues, by creating methods of measuring our top 3 issues across all services (logging, performance, uptime) within 6 months.
Deploy engineering best practices through the SDLC to ensure engineering output is top quality and your services technical debt is kept to a minimum.
About you
Here's what we're after:
Experience creating a thriving Engineering culture, with experience managing teams of 25+ engineers across multiple geographies, and with agencies/outsourced teams.
You can balance bottom-up contributions to architectural improvement with the practical needs of a fast scaling business.
Experience building a justifiable resourcing plan based on product and architecture roadmaps.
Experience partnering with Product Management to break down complex projects into multiple teams with rapid iterative milestones and clear outcomes, to produce a predictable product and engineering roadmaps.
Experience implementing evaluation criteria and career planning for engineers and managers
Ensure the correct software development process is in place and followed according to industry best practice and the needs of our organisation.
Cloud-native experience. You have developed products directly for the cloud.
We're now a remote first company so this job can be based in our office in Barcelona or as a remote role in Spain. We also recruit remotely in the Netherlands, Germany, France, Ireland, Poland, Portugal, Romania and the UK as long as you do not require visa sponsorship. You'll be made to feel at home from the first moment, thanks to our thoughtfully designed remote onboarding. You'll get a €1,000 one-off payment to kit out your home office, plus €120 per month to cover any extra expenses. Other benefits include flexible working hours, a learning and development budget and private health insurance.
Think you're a good fit? Hit apply—success might be just around the corner 😉
Today, more than 2.5M people from all over the world use Typeform. We celebrate the diversity of our customers, and we want our employees to reflect those differences. At Typeform, we're committed to equal employment opportunity regardless of race, colour, ancestry, religion, sex, national origin, sexual orientation, age, citizenship, marital status, disability, gender, gender identity or expression, or veteran status. We aim to be an equal opportunity workplace.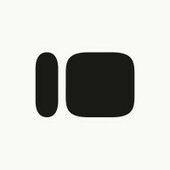 Saa S

Barcelona, Spain

200-500

2012
.
Other software engineer jobs that might interest you...