Filled
This offer is not available anymore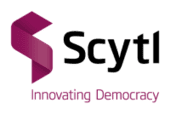 Director of Security & IT

in

Barcelona
Job Description
Headquartered in Barcelona, Scytl is leading the digital transformation and innovation in elections worldwide. Built up over 20 years of research and protected by over 40 international patents, Scytl's solutions have been successfully used in over 30 countries across the globe, including the United States, Canada, United Kingdom, France, Germany, Switzerland, Brazil, South Africa, India and Australia. For more information, visit www.scytl.com.
Scytl is a subsidiary of Paragon Group, an Ireland based international group, leader in identification solutions, customer communications and graphics services that employs 9000 employees around the world.
Candidate Profile
Reporting to the Chief Security Officer and SVP of Research & Security, the Director of Security is in charge of the Security and IT unit, defining, implementing and enforcing security protocols and processes at all levels of the organization, including physical, software, project management and other areas. The director of Security & IT will be also responsible of following up and monitoring the implementation of these security policies and processes at corporate level.
Will manage the Security and IT unit with a team of aprox. 10 experts divided in two main areas: security and IT. Security team will be formed by security analysts experts on software and IT security, whose main objective is to define the security requirements of Scytl's developments, ensure compliance with security standards and regulations, testing the security of Scytl solutions and monitoring the security status of the company and projects. IT team will be also responsible of the implementation, support and monitoring of the IT systems implemented at company and project level. The team will also participate in the research and innovation projects implemented by the Research & Innovation teams of the same department.
Responsibilities
Establish the Security and IT strategy at a worldwide level for the Scytl company.
Lead the team of Security and IT unit of the Research & Security Department, directly reporting the CSO of the company and indirectly Scytl executive committee and Paragon Group CIO.
Guarantee the information security compliance (ISO 27001, GDPR, ENS…) from:

Scytl headquarters and all the branch offices.
Any information asset owned by Scytl Group.
Any software and technology delivered by Scytl companies
Processes and activities from all Scytl employees and subcontractors.

Assess the security and IT architecture of every software developed by Scytl, identifying rooms for improvement and action plans, establishing the strategy and guidelines for the team of Security & IT Analysts (i.e., define, maintain and follow-up the Secure-Software Development Life Cycle of the company).
Define, improve and follow-up the ISMS of the company and interact with the Security Directors of the companies of the Paragon Group.
Risk management for any day-to-day activity.
Security training and security awareness as a Security Expert.
Advise Governments as an expert on Security and Electronic Voting technologies
Participate in tenders and marketing events as a subject matter expert on Security and Electronic Voting technologies
Lead the security audit processes implemented in the different projects.
Participate in the Technical Committee of the company.
Requirements
Bachelor's degree in Computer Engineering, or any other related.
Previous experience as a Security Consultant or Security auditor.
Extensive experience in the field of security and IT.
Experience implementing security compliance policies (e.g., ISO 27001)
Experience managing financial costs and external providers.
Analysis and development of security protocols.
Project management
Experience managing teams, and strong organizational skills.
Software Engineering and IT concepts.
Good communicator of technical concepts to non-technical people
Strong negotiation / influence skills.
Able to make his/her team proactive and motivated.
Working with responsibilities, not with tasks.
High level of English.
Extra points for
Previous experience as a Security Director.
Previous experience leading IT teams.
Experience on security testing software and/or IT infrastructures.
Experience on bug bounty programs.
Experience on defining and implementing Secure Software Development Lifecycle methodologies.
Professional Security/IT Certifications.
Experience on Research and/or Innovation projects.
Knowledge of cryptography and e-voting security.
Development and management of patent applications
Other languages are a plus.
Benefits & Perks
Private health insurance.
Gym membership.
Free language classes.
Flexible compensation plan.
Flexible working hours.
Working from home policy (up to 3 days per week).
23 free paid days plus bank holidays.
Additional paid holiday on your birthday.
International working environment.
*Please take note the benefits & perks can be different depending on the region.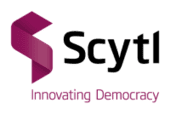 E Democracy

Barcelona, Spain

50-200

2001
Scytl was founded in 2001 as a spin-off from a leading research group at the Autonomous University of Barcelona that had pioneered the research of security solutions for the electronic voting industry since 1994. This scientific group produced the first two European PhD theses on electronic voting security and numerous international publications in the field of application-level cryptography and e-voting.

Scytl is recognized worldwide for helping revolutionize Democracy. Our secure election management and online voting solutions are helping organizations around the globe increase and improve participatory democracy, citizen empowerment and public transparency via innovative online technology.




Our highly energized company works with governments across all 5 continents, helping countries as different as the US, Norway, Uganda, UAE, Switzerland, Canada, Tunisia, Australia and Spain modernize their electoral processes making elections more engaging, participatory, transparent, accessible and secure.
Other cybersecurity jobs that might interest you...