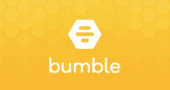 Director of Engineering

in

Barcelona
Job Description
We strongly encourage people of colour, lesbian, gay, bisexual, transgender, queer and non-binary people, veterans, parents, and individuals with disabilities to apply. Bumble is an equal opportunity employer and welcomes everyone to our team. If you need reasonable adjustments at any point in the application or interview process, please let us know.
In your application, please feel free to note which pronouns you use (For example - she/her/hers, he/him/his, they/them/theirs, etc).
Engineering Director (BFF Division)
We are looking for an inspirational technology leader who loves supporting empowered teams that build high-quality products that solve meaningful customer problems.

As the Engineering Director for BFF, you'll be part of a talented cross-functional leadership team who are collectively responsible for delivering on a major strategic product investment for Bumble Inc.

BFF is a critical part of our mission to make all relationships healthy and equitable: We are tackling the epidemic of loneliness, which has been made even more acute by the pandemic, by creating a safe space where our users can find new meaningful friends at any stage of life.

This is an early-stage product and you must have experience in leading engineering teams through the 0→1 and growth stages when there is significant ambiguity and we prioritise rapid learning.

The initial team is made up of ~30 engineers but is scaling rapidly as we find PMF and scale our impact.
About you:
You have been part of a senior technology leadership team, and a major driver of the strategy, culture and outcomes that team delivered.

You've been through the early phase of a successful B2C product. You stayed for the scaling phase as well and can speak to the lessons you learned.

You have created, recruited for, and managed a scaled engineering organisation in the past, structuring the teams and guiding the technology strategy to best deliver to business and customer outcomes.

You have built and managed complex systems, and have a wealth of knowledge about common pitfalls: technical, functional and operational.

You naturally connect business objectives and product hypotheses with engineering complexity and capacity.

You have coached and supported high-potential ICs through management and leadership positions.

You know how to diagnose and fix the causes of underperformance at the team and individual levels.

You know how to balance the pace of delivery and learning with quality and readiness to scale, and can coach this in others.

You know how to frame technical challenges within a business context, and have success stories of getting technical initiatives prioritised alongside features.

You have been a driving force in creating a healthy engineering culture and get energy from creating that for others. You know how to balance the needs of engineering with the needs of the business, and can advocate and influence others in support of that.

Your ambitions go beyond your team, and you have influenced change that has reached wider across an organisation.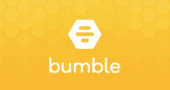 Saa S

Austin, TX, USA

500-1,000
.
Other software engineer jobs that might interest you...