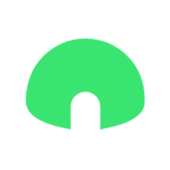 Digital Marketing Specialist

in

Barcelona
Job Description
Backercamp is seeking a Digital Marketing Specialist based in Barcelona. In this role, you will plan, execute, and manage digital marketing campaigns for innovative consumer products and crowdfunding campaigns. The ideal candidate is passionate about creative projects and the people behind them.

About Backercamp
Backercamp's mission is to help creators bring projects to fruition. Since 2012, we've helped over 5,000 businesses and entrepreneurs fund their crowdfunding campaigns and grow their businesses under the principles of a transparent partnership. Our customers are spread all over the world, but our main operations are in North America and Europe.
In This Role, You Will:
Plan, launch, and manage lead generation and direct-response advertising campaigns.
Work closely with our advertising and PR team to communicate with creators about their progress.
Find opportunities and strategically identify which new placements can drive incremental conversions.
About You
Our ideal candidate is someone who:
Is native or speaks a perfect, fluent English. Other languages are a plus.
Has a minimum of 2 years experience in digital marketing activities, working with the most popular advertising platforms (Facebook, Google, Reddit, Twitter, Amazon, Bing, Linkedin, etc.).
Has an understanding of CPA, LTV, & RoAS.
Possess an in-depth understanding in direct response and performance marketing, e-commerce marketing, and digital advertising.
Experience in e-commerce industries is a strong plus.
Strong analytical ability a must for accurate forecasting and KPI assessment.
Strong project management skills and ability to quickly react to changing priorities and deadlines
Excellent verbal and written communication skills.
Well-organized, high attention to detail, and ability to drive results quickly.
Must be a self-starter, a team player and driven.
Previous start-up experience is a strong plus.
Is a people's person and enjoys meeting new people from different countries and backgrounds.
Feels comfortable approaching potential clients with offers.
Is a fast-learner, feels comfortable using new tools and has great communication skills, including empathizing and problem-solving.
Is honest and transparent and has a great balance of the customer and company's interest.
Has used a crowdfunding platform before, as a backer or project creator.
You are not afraid of making mistakes and view every experience as a learning opportunity.
If this sounds like you, please apply for this position and make sure to include a note about why you're interested in working for Backercamp and what you can offer to this role. Tell us what's been the most difficult project you've worked on, and what the final outcome was.
This is a part time position and on-site at our historical office in Barcelona. All employees can enjoy our benefits program, which includes private health insurance, gym membership, monthly team lunches, and access to online learning platforms.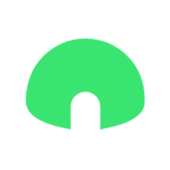 Marketing

Barcelona, Spain

2-10

2012
BackerCamp company page is empty
Add a description and pictures to attract more candidates and boost your employer branding.
Other marketing jobs that might interest you...