Job Description
Mastering collaboration solutions for critical communications, Secure Land Communications, a business unit of Airbus Defence & Space, offers advanced communication and collaboration solutions for Public Safety, Defence and Transport, Utility and Industry. The portfolio, based on TETRA, Tetrapol and LTE technologies, includes infrastructures, devices, professional apps and associated services. This includes the implementation of nationwide safety radio networks, such as BOSNET (German Public Safety Digital Radio Network). We are proud to be one of the leading providers of professional mobile communications with nearly 300 wireless networks in more than 80 countries. In doing so, we make a significant contribution to stabilizing global security. Nearly 1,200 employees in 17 countries implement the planning, construction and operation of our mobile networks. The availability and reliability of our networks is an industry benchmark. As an independent business unit of Secure Land Communications, Airbus Secure Land Communications GmbH is responsible for customers in the DACH region.

Job Description
Are you passionate by the IT world and interested in working in a diverse and international environment? Then join us for our growing Agnet business.
Secure Land Communication (SLC) which is part of Airbus Defense & Space delivers end to end applicative solutions for Public Safety and Business critical segments. SLC is transforming and evolving and we need talented people who can make a real difference on the way we design, deliver and support IT and applicative solutions to our customers.
We are looking for a "DevOps Engineer (m/f/d)" in Madrid.
The role will be part of the department "DevOps".
The Ulm work location is only stored for technical reasons. Please note the stated location for the position.
Overall Mission: You act as a DevOps Engineer (m/f/d) in enterprise IT environments.
Detailed Mission:
Work in enterprise IT environments and demonstrate a practical understanding of accepted DevOps principles.
Demonstrate experience in writing scripts and have experience in automation, configuration, and application performance management tools.
Demonstrate strong system-level troubleshooting skills and possess an ability to identify and resolve high-level scalability and performance issues.
Have a sense of order and is able to define and write technical documentation notes.
Show knowledge in supporting scalable architectures and have decent understanding of supporting network protocols such as HTTP and DNS.
Technologies/Tools knowledge:
Hardware Initialization (Switches, Routers, Firewalls, Servers, Storage)
Hosting (Virtual Machines, Physical Machines, OS Stacks and services)
Core Services (DNS, DHCP, NTP...)
System Management and monitoring
Infrastructure, application deployment and provisioning tools (e.g. Ansible, Teraform, IaC)
Security architecture
Cloud deployment (AWS, Azure, OVH)
Education & Soft skills
Master's degree in IT
Strong customer orientation
Strong team player
Creative & strong problem solving skills
Sense of organization and priority management
Negotiation level in English is mandatory
This job requires an awareness of any potential compliance risks and a commitment to act with integrity, as the foundation for the Company's success, reputation and sustainable growth.
By submitting your CV or application you are consenting to Airbus using and storing information about you for monitoring purposes relating to your application or future employment. This information will only be used by Airbus.
Airbus is committed to achieving workforce diversity and creating an inclusive working environment. We welcome all applications irrespective of social and cultural background, age, gender, disability, sexual orientation or religious belief.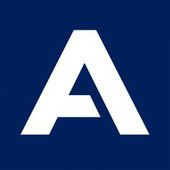 Aviation

Toulouse, France

10,000+

2014
.
Other devops jobs that might interest you...