Job Description
Have you ever wished to create something that you could proudly say: 'I did this'? Would you like to be part of amazing teams where cooperation, learning and fun are the main players on stage?
At Nuvolar we develop amazing applications. Our aim is not only to create functional software but to build cool and game changing applications that transform industries. And we are proud to do so!
We strongly believe that our people are our strongest asset and we live up to this. We seek long term employment with our employees and try to give them all the possible support to perform an outstanding job. We all share the same space, learn from each other, have lunch together and get inspired from each other. And it's a lot more fun!
How your day is going to look like
As a DevOps Engineer, according to specifications you will help to develop, maintain and enhance our software development processes and best practices across the teams. You will be responsible for continuous improvement of the way we work being the glue person pulling teams together to make them greater than the sum of their parts! Apart from being the Technical Guru helping to streamline and automate our processes taking them to the next level, we picture you as a natural leader with strong interpersonal skills to lead by example. You will also have the opportunity to face new challenges that will allow you to reach your potential. All this by having fun!
Role
Set up, maintain and improve our DevOps CI/CD system and strategy.
In charge of defining, developing, and executing the overall strategy and Dev Ops software roadmap.
Ensure that all DevOps strategies are also applied to legacy systems.
Being the owner of proper documentation and best practice methodology.
Training and Self-development.
Seeking continuous improvement as practice to increase productivity.
Continuously help and support developer teams to follow the best practices around software application design.
Being in charge of smooth running of applications.
Automation of admin repetitive tasks, workflows, code testing and infrastructure.
Making sure that the existing infrastructure is efficient and looking for improvement.
Implementing tools to measure and track the performance of environments and applications, as well as predict future failure.
Work in our multidisciplinary teams, helping to understand business requirements and translate them into a pragmatic and effective technical solution.
Increasing monitoring capabilities and developing incident debugging tools.
About you
We don't just look at your technical knowledge or abilities. Above all else, we look for people! That's why one of our priorities is to find the right person. Before we start talking about languages, frameworks or design patterns, we expect you to be a team player with a never ending learning attitude and an improvement seeker. As we always say: Great is not good enough! For that, you will be in an environment where we expect not only to learn from you but at the same time we expect you to roll up your sleeves and develop the best version of yourself!
Now, what are your other strengths?
8+ years of experience in a similar role.
Knowledge of Git, Jenkins, Bitbucket Pipelines, Docker, SonarLint, AWS, Google Cloud Platform, Azure, Kubernetes, Unix-like OS and terminal.
Strong knowledge of DevOps tools and technologies.
Familiar with CI/CD best practices and management metrics.
Broad understanding of networks, security and protocols.
Having expertise on the whole software development lifecycle.
Having excellent communication, negotiation and interpersonal skills.
You are a great problem solver and natural leader in one person.
You have a passion for technology and working with people.
Out of the box thinker seeing the big picture.
Outspoken person who takes the initiative in his hands driven by challenges and changes.
High level of English and Spanish.
Apart from these, it would be great if you are familiar working in an Agile environment, using Scrum or Kanban.
What do we offer to you?
Attractive salary and permanent contract.
Career path.
State-or-the-art equipment.
Flexible working hours.
Flexible remote work.
Ever-learning, creative work environment and training.
International teams. Respect, diversity & a lot of fun.
Social events and activities.
Day off on your birthday!
Private Health Insurance.
Gym allowance.
Great Referral program.
If this opportunity sounds nice we would be really happy to receive your application!
Nuvolar Works is an equal opportunity employer and will not discriminate against any applicant on the basis of age, gender, sexual orientation, color, disability, national origin, race or religion.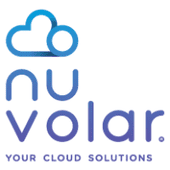 Saa S

Barcelona, Spain

11-50

2008
.
Other devops jobs that might interest you...