Filled
This offer is not available anymore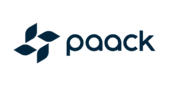 Delivery Project Manager

in

Barcelona
Job Description
We are Paack, a tech-logistic scale-up company founded in 2015, primarily focused on last-mile delivery. Since then, we have been experiencing strong growth within the European market with a presence already in 5 European countries such as Spain, the UK, Portugal, France, and Italy.
Our mission is to build the most advanced tech-delivery platform to ensure the best-in-class sustainable delivery experience.
We Care, We Thrive and We Innovate are our core values. That is precisely why here in Paack we are looking for exceptional and brave individuals who enjoy overcoming challenges and breaking the status quo.
Us Paackers, we are proud to be fostering an equal opportunity workplace promoting diversity and inclusion, which is a fundamental part of our culture. 🌱
Development practices🤖
Paack's Tech Team started building our software back in 2015 in Ruby on Rails, like many companies in their early days (Twitter, LivingSocial, Basecamp, etc.).
The team has been growing very fast, creating specific verticals oriented to give the best service to our business:

Software Development
Product
Customer Solutions
Cloud & NetOps
Security
We develop multiple technologies for different use cases from integrations with third parties, to integrations with automation or internal integrations between different services based on Cloud technologies using "serverless" elements and Google components.
TECH STACK 👀
(Go; Terraform; React; Elm; React Native; Python)
Our work has an impact and that's what really matters.

About the job 👩🏼‍💻
We are looking for a highly motivated individual with the ability to drive technology projects through their life-cycle, ensuring technical solutions are sound and aligned to business goals.
Main responsibilities
Responsible for the day-to-day management of tech & software projects through all stages of the implementation process
Anticipates and resolves any problems, bottlenecks, or scheduling conflicts.
Drives project kick-off activities: internal meetings, statement of work creation, project plan documentation for top-tier, high profile customers.
Acts as an escalation path for implementation projects to reset and clarify expectations.
Provides oversight and management of work backlogs, the prioritization process and work scheduling and monitoring
Expectations
Oversees assignments, reports on risks, issues, and accomplishments.
Builds strong relationships with customers, partners, and internal team members.
Works with the project stakeholders to develop schedules and establish milestones
Actively communicates with key stakeholders to keep them informed on project activities
Oversees the requirements/functional specification process
Facilitates getting the work done practicing servant leadership and encourages discussion, decision making and conflict resolution.
Assists in team development through holding teams accountable for their commitments, removing roadblocks to their work, and leveraging cross-functional team skills to improve product backlog throughput.
Requirements (hard & soft skills)
Diligent project manager offering a proven record of success leading all phases of diverse technology projects
Business strategist: plan and manage projects aligning business goals with technology solutions to drive process improvements, competitive advantage, and bottom-line gains.
Superb written and verbal communication skills characterized by technical acumen, clarity, and brevity, to effectively communicate with client executives and their respective teams.
Expert in agile and waterfall project management methodologies. Known for ability to produce high-quality deliverables that meet or exceed timeline and budgetary targets.
Certifications such as PMP, ITIL, etc are not required but will be positively considered
Why Paack 💡
Because to lead the online market delivery revolution we need enthusiastic, energetic, and committed people. But it is a two-way street so if you commit we will also commit to:
A great project in a fast-growing scale-up, which is revolutionizing last-mile delivery in major European cities.
Place where you can continuously develop your career.
Friendly and easy-to-go environment
23 vacation days per year 🏖️
Provide 360º occupational health & wellbeing programmes for all Paackers by our partner WellWo.
Tax deduction benefits
🥑restaurants
🚍public transport
🧸Kindergarten
📚training
🩹health insurance
Next Steps 📝
Do you think we could be a match? If so, then hurry up and join us!
Please, submit your CV and any additional materials by clicking on the button below.
Once we have reviewed your application, we'll get in touch to arrange the next steps.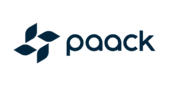 Logistics

Barcelona, Spain

50-200

2015
.
Other project manager jobs that might interest you...