Filled
This offer is not available anymore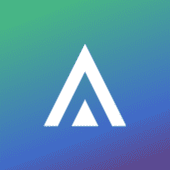 Data Scientist

in

Madrid

or Remote
Job Description
As a data scientist at Intelygenz, your day-to-day work will be organized in two principal lines: Industry and Laboratory.
At the Industry level, our main delivery is process automation. In this level, our artificial intelligence solutions are focused on automating processes to add business value to our customers. This approach is applied in many different business sectors since NLP-based projects and advanced computer vision to multi-domain anomaly detection. A crucial step in the industrial process is the deployment of production-ready environments and maintenance
On the other hand, the goal of our Laboratory is to research and test state-of-the-art techniques and solutions to keep improving our skills and to share with the community our knowledge and proof of concepts. Deep reinforcement learning, NLP revolutionary solutions (as Transformers or BERT) or Brain-Computer-Interface experiments are some examples of our active research lines.
Would be very cool if you:
Have Computer Science background.

Demonstrable knowledge of Mathematics and Statistics.

Minimum of two years experience in working on data-based projects.

Large experience with Python 3

Experience with cleaning tools and techniques, and data pre-processing.

Experience with libraries and frameworks like Numpy, Pandas, Scikit-learn, PyTorch/Tensorflow.

English native speaker or 4 years of experience working in an only English context.

Strong self-taught and proactivity capabilities.

Problem-solving and autonomy when facing new challenges.
Nice to have:
Masters degree in Data Science or Artificial Intelligence.

Experience applying state-of-the-art Artificial Intelligence techniques.

Large experience in software projects beyond data science.
Why Intelygenz?
Flexible working hours for a real work-life balance
100% freedom to work from anywhere you'd like - from your home, our office, or even from a tropical island!
Specific career plans for horizontal and vertical growth. Let your motivations do the talking!
Mentoring to help you grow in your career
Teamwork and feedback culture
English and Spanish language classes with up to 60% of costs covered by us
Plenty of happy hours, retreats and events with us (post-Covid)
One hour per week to take part in continuous tech training programs with your co-workers
Access to physical and mental wellness initiatives
50% health insurance coverage
Flexible retribution for transport, kindergarten, and restaurant meals
A free Intelygenz t-shirt every anniversary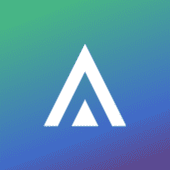 Artificial Intelligence

Madrid, Spain

50-200

2002
We're developers, life-long learners, geeks and visionaries - a company of technicians who create software and AI that help take businesses to the next level. We aim to create agile technology that gives you the competitive edge.

With 16 years' experience and a 100% track record, we deliver technology that genuinely helps people and their businesses. Our work is executed with cutting-edge code, offers measurable ROI, and is guided by professional account and client management. We put 20% of our resources into thought-provoking research, and are always open to new ideas and methodologies. We pride ourselves on being bold, honest and authentic.
Other data engineer jobs that might interest you...