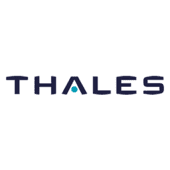 Job Description
Thales people architect solutions at the heart of the defence-security continuum. Interoperable and secure information and telecommunications systems for defence, security, and civil operators, are based upon innovative use of radiocommunications, networks, and cybersecurity. We are ground breaking new digital technologies such as 4G mobile communications, cryptography, cloud computing and big data for use in physical protection systems, and critical information systems.Thales in Spain is a leader in technological solutions applied to Defence, Aeronautics, Security, Transportation and Space and, furthermore, is a global centre for excellence in Space, Security of Critical Infrastructures and Transportation. With a turnover of €320 million and a staff of 1,200, it exports approximately 40% of its total production principally to the Middle East, North Africa and Latin America.
In Defence and security, armed forces, governments and global organisations entrust Thales with helping them achieve and maintain security, tactical superiority and strategic independence in the face of any type of threat. In an increasingly unpredictable world, governments rely on our expertise to protect their citizens and make the world safer, from designing smart sensors and connecting soldiers on the digital battlefield to delivering solutions that protect states, cities and critical infrastructures.
Thales SIX in Spain:
In Spain, Thales Sistemas is specialized in Command and Control systems, Tactical Communications and Modeling and Simulation addressing solutions in the domain of Defense and Security. Thales is the Spanish leader in tactical Land CIS (Communication and Information Systems) covering all the product life cycle (design, development, production, ILS). Based in Leganés, Thales Sistemas employs a highly specialized workforce of more than 100 people, most of them engineers that participate in the following activities:
Communications and Information Systems (CIS) to support Command function and Decision Making:
Embedded electronics for military aircraft
Tactical Communications
Radio Navigation Aids for air traffic


CANDIDATES THAT WOULD IMPRESS US

PROFILE:
You graduated with a Master of Engineering, Computer Science or any other relevant field in University
You love challenges and look forward working on high added value projects
You think of yourself as a creative person and love to think "outside the box"
You are recognised as a team-player and enjoy collaborative work
You are a mentor willing to share your knowledge
You are dynamic and meticulous

COMPETENCIES:
You have in-depth knowledge of one of the following specialties:
Algorithm design
Cooperative Human/Machine dialog
Data Driven AI
Symbolic AI and reasoning
Pure back –Programming Languages & frameworks
Mathematics and statistics
You know how to explore, use and enhance data, whatever its type (structured or unstructured data) and its source (internal, external, web, connected objects, etc.)
You are able to present your results: storytelling, translation of insights into action plans, dashboard creation, data visualisation

LIFE AS A THALES DATA SCIENCE ROLE
As a Data Science Role within Thales, you will:

Find actionable insights about how the product surfacing algorithm can be improved
Collaborate with our data engineering team to build scalable data pipelines
Build Machine Learning models to surface better products on our marketplace
Design and implementing solutions for bringing algorithm transparency to our partners
Deploy those solutions to production and monitoring their impact with A/B testing
Work on Machine Learning (Neural Network - NN, CNN, RNN, Deep Learning, Reinforcement Learning, Frugal Learning, ...), causality vs. correlation, and/or other Data driven AI technics such as Random Forest, Evolutionary Algorithms, …
Write papers and patents to document this ground-breaking work
Deploy Back End technologies (either programming languages or frameworks) incl PHP, ASP, C++, C#, Java, Python, Ruby, REST, MongoDB, PaaS...…
Deploy concepts in mathematics/ statistics science and their application on Solution studies: statistical modelling, linear algebra, optimisation, machine learning


YOUR CAREER AT THALES
Future opportunities will allow you to discover other domains or sites. You will be able to evolve and grow your competences in different areas:

Room and attention to personal development
Build your talents in another domain of Thales Group, discovering new products, new customers, new country or go to a more complex Solution
Choose between a technical expertise or a leadership path
Build an international career within a leading Engineering Group
What do we offer?
Flexible working hours.
Shorter working days on Fridays and during summer.
Remote-friendly - 2/3 days a week working from home.
Restaurant allowance and social benefits (health insurance, kindergarden).
Thales is a company committed to equal opportunities between women and men, and for this reason, we work to raise awareness and disseminate information on the subject both internally and externally.
At Thales we provide CAREERS and not only jobs. With Thales employing 80,000 employees in 68 countries our mobility policy enables thousands of employees each year to develop their careers at home and abroad, in their existing areas of expertise or by branching out into new fields. Together we believe that embracing flexibility is a smarter way of working. Great journeys start here, apply now!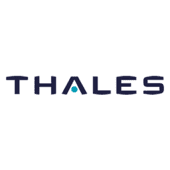 Cyber Security

Paris, France

10,000+
.
Other data engineer jobs that might interest you...