Filled
This offer is not available anymore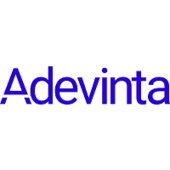 Data Science Enabler

in

Barcelona
Job Description
Reporting to the Head of Machine Learning, will serve as a change agent, constructing and leveraging Machine Learning in Adevinta Spain
Mission
Be an evangelist for Data Science.

Act as a data science tech lead. Supporting, training and collaborating with the wider data science team.

Develop professional standards for data scientists and lead by example in every aspect of the role.

Push the data science community and contribute to the advancement of the field.
RESPONSIBILITIES
Mentorship
Coach and collaborate with non data scientist profiles, such as data analysts, to help them grow professionally in the field of Machine Learning.

Promote awareness and demonstrate the potential of machine learning to non-technical stakeholders.
Innovation
Drive data science innovation: Have strong research skills and use them to suggest innovative solutions and creatively solve the most impactful business problems with the appropriate tools and technology.
Communication
Have strong interpersonal communication skills to:

Engage with stakeholders and understand business requirements.

Clearly communicate complex ideas to both technical and non-technical audiences
Qualifications
Have demonstrated experience applying machine learning and deep learning methods to:

Develop solutions to address impactful business needs.

Provide hands-on support to other teams in a range of Natural Language Processing and Computer Vision related tasks.

Assure quality and robustness of data science outputs, including ethical and legal considerations.

Work with other team members to help productionize end-to-end ML solutions.

Proficiency in Python with ability to translate ideas into prototypes.

Experience working in cloud environment (e.g. AWS)
Experience with Agile philosophies (e.g. Scrum) and project management tools (e.g.: JIRA).
Still there? We have more to tell you
At Adevinta Spain, we believe in the power of a fair and equitable benefits policy. And we do everything we can to make it so. Therefore, we pay special attention to all aspects that are key in your day-to-day life:
Our work model prioritizes remote work combined with face-to-face dynamics in the office that help us connect and make strategic decisions as a team. There are a minimum of 5 face-to-face days per quarter that you will pick with your team, that is, a minimum of 20 days a year, of which there are 8 days that we have chosen for everyone because they are meetings that reinforce our culture as a company (development conversations with managers, the creation of objectives or the summer celebration and Christmas party)

Furthermore, you have the option of working up to four weeks a year from wherever you'd like. To do this, you must have a good internet connection and be able to follow the team's schedules.

Every year we engage in benchmarking against the external market in order to create competitive compensation packages. Moreover, we do have plans that allow you to "flex your gross salary" in order to purchase benefits such as meal vouchers, commuters card, training and child care.

We have Apple, Dell and Samsung options to choose the hardware that helps you most in your daily life. Choose between a Macbook Pro (14" or 16") or Lenovo X1 laptop and an iPhone 12 or Samsung S21 phone.

Do you travel by car or motorcycle? We subsidize part of the parking cost

Your well-being is our priority. We cover fully for your medical insurance and we allow family members to be added to the policy for a discounted price.

At the Barcelona office, you can enjoy sessions of 1 hour of physiotherapy

Do you like going to the gym? We sponsor 70% of the monthly fee of your chosen centre/ studio and we have agreements with McFit for discounted membership prices.

We enjoy 23 days of paid-time-off a year.

We offer free breakfast and drinks at our Barcelona office every day of the week. You can also choose to enjoy the freshmade set daily menu in our canteen for an economical price. In Madrid on Tuesdays, Wednesdays and Thursdays you can enjoy free breakfast.

Last but not least, you have 5 extra days to attend conferences and we offer one entrance ticket per year
What we want to achieve, together.

At Adevinta Spain, we work hard so that millions of people can find what they are looking for
through our six marketplaces, building new connections that help us make a positive impact
on the planet.
We are Fotocasa, Habitaclia, InfoJobs, Coches.net, Motos.net and Milanuncios. Every day, 1
in 2 people search for a new opportunity in one of our marketplaces in Spain. And they find
it. And to do so, at Adevinta Spain we create an environment where you are your best
version of yourself every day, where you can give your all, and where your uniqueness adds
to our diversity. Diversity in every sense of the word, in our people, in our products and our
community. Because equality is at the heart of everything we do. Better as equals.
Adevinta is so much more than just a workplace. We have obtained the Great Place to Work
certificate and 91% of our employees say that Adevinta Spain is an excellent place to work.
An international accreditation that shows that we are one of the best companies to work for!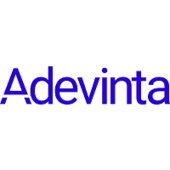 Classifieds

Paris

1,000-5,000
Adevinta is a marketplace specialist. We help our local digital marketplaces thrive through global connections and networks of knowledge. Our marketplaces unlock the full value in every person, place and thing – helping local communities prosper and leaving a positive footprint on the world.

What we do

We serve people where they live, acknowledging what's special about every culture and every place. That's why we develop leading local brands which form an integral part of life for our users, with an average of 1.5 billion visits to our sites every month.

We want to make a positive change in the world by helping everyone and everything find a new purpose. We believe every house can be a home, every person has a role to play, and every object can live a second life – they only have to find their matching need. Our marketplaces create these matches, supporting local communities and building a sustainable future.

Other data engineer jobs that might interest you...