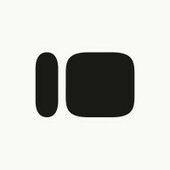 Data Analyst - Looker

in

Barcelona

or Remote
Job Description
One sunny Barcelona morning, two designers sat down to build a beautiful lead gen form for a bathroom company's showroom. They ended up reimagining the data collection experience, and realized it was one idea they wouldn't flush down the toilet. Today, Typeform is a team of over 300 people from more than 30 countries, with offices in Barcelona, Spain and San Francisco, US.
We're building a world where brands, businesses, and their communities can have more personal relationships with the people who matter most. To do this, we give people the tools they need to have conversational experiences at scale—because meaningful relationships start with conversations.
From online lead forms and engaging quizzes, to face-to-face encounters in the office, help us build more meaningful relationships, one conversation at a time.
About the Team
At Typeform, the Data team is making data our #1 asset. And we know how important that is— our product helps people collect information in the best way possible, by making it conversational.
That's why we need you. We're looking for a Business Intelligence Analyst - Looker to work within the Business intelligence team
The Business intelligence team is part of the insights enablers team and we have the mission of speeding up Typeformers' decision-making by providing reliable data that's easy to consume. Within the team you will be closely working with our Data Warehouse Architects but also with Data Scientist and others team members.
The Insights Enablers team oversees the development and optimization of tools to accelerate company-wide data adoption.
About the role
As a Business Intelligence Analyst - Looker you will report to the Head of Customer's Insights. Your mission is to grow the whole visualisation pipeline from beginning to creation maintenance and analyzing data from there when needed. We are looking for a team member with good technical capabilities in data visualization and dashboard creation, including experience with the relevant tools, such as Looker. You will build ideas from scratch. This is a position for you if you enjoy making an impact!
About You
Here's what you'll do:
Build a holistic view of performance and detailed analytics by applying state-of-the-art analytics tools in.
Implement the strategy for reporting that enables analyzing and forecasting our performance across Marketing Channels.
Develop dashboards to visualize the marketing funnel from awareness to purchase and assess the impact of marketing campaigns. Key projects include Attribution, Experimentation, and Optimization.
Take charge of the required data processing to build your data visualization solutions (Write advanced SQL queries optimized for performance, scalability, and ease of maintenance)
Build tools and guide trainings to help Marketers to adopt data base criteria for their daily decisions.
Collaborate and share with other members of the Data team.
Here's who we are looking for:
You've got 3+ years of experience in Data and are passionate about the discipline.
You have accomplished projects in Looker with high user adoption.
You can code SQL in your sleep, optimizing queries for performance, scalability, and ease of maintenance.
You have experience building data models coming from multiple data sources.
You value simple solutions over complicated brain-melters.
You can take a complex concept and make it sound simple, using clear visual references to help.
You like taking on big challenges—given the appropriate time and resources.
You love to learn and embrace healthy debate.
You're empathic, enthusiastic, and collaborative.
You're fluent in English and eager to work in a multicultural, international environment.
For you, the team comes first! You enjoy being synchronised with other team members and you are fast on understanding needs and changes. You always look for the best outcome possible by using critical approach, of this you have a track record. You like to understand the whole business to find the best possible solutions needed for Typeform's growth.
The job can be based in our office in Barcelona or as a remote role in Spain, Netherlands, Germany, Ireland, Poland, Portugal, Romania or United Kingdom.
🗺️ We're remote first. It's not where you live that matters, it's where you're at—your skills, mindset, and attitude. We hire across the US and Europe, and you'll join a team that suits your time zone. You'll be made to feel at home from the first moment, thanks to our thoughtfully designed remote onboarding. And you'll get a $1000 one-off payment to kit out your home office, plus $120 per month to cover any extra expenses. Travel is hard right now, but when the world is back on its feet, feel free to stop by our San Francisco or Barcelona offices to say hi.
Think you're a good fit? Hit apply, cause we would like to get to know you better!— 😉
Today, more than 2.5M people from all over the world use Typeform. We celebrate the diversity of our customers, and we want our employees to reflect those differences. At Typeform, we're committed to equal employment opportunity regardless of race, colour, ancestry, religion, sex, national origin, sexual orientation, age, citizenship, marital status, disability, gender, gender identity or expression, or veteran status. We aim to be a more equal opportunity workplace.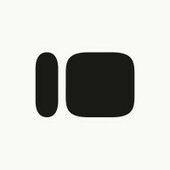 Saa S

Barcelona, Spain

200-500

2012
.
Other data engineer jobs that might interest you...