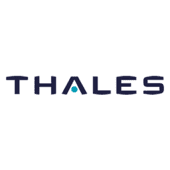 Cyber Security Engineer

in

Madrid
Job Description
Thales people architect solutions that support 85 million mainline and suburban passenger journeys, worldwide, every day. Our Rail Signalling and Communication systems are used on metro lines across major cities, and 72,000 kms of route, 52,000 trains per day in 16 countries are controlled by our Traffic Management Systems. Together We deployed the first-ever nationwide ticketing system which processes over 50 million ticketing transactions in 100 cities daily.
Thales in Spain is a leader in technological solutions applied to Defence, Aeronautics, Security, Transportation and Space and, furthermore, is a global centre for excellence in Space, Security of Critical Infrastructures and Transportation. With a turnover of €320 million and a staff of 1,200, it exports approximately 40% of its total production principally to the Middle East, North Africa and Latin America.
MISSION:
The role is responsible for contributing to the growth of the cyber security business in Spain providing specialty engineering services in the area of cyber security in close co-operation with the bids and projects engineering teams.
FUNCTIONS:
What does a cyber security engineer do?
Analyses customer needs/requirements and assess solution architectures and technical choices. Ensures solution compliance with customer needs, product policy, make-team-buy strategy and applicable rules and regulations.
Provides pre-sales engineering support to the Business Development team.
Liaises with Sales and Bid teams in the preparation of proposals, and directly with client representatives in determining their requirements. Supports analysis of opportunities from the technical solution and cost trade-off perspectives.
Reviews the technical risks and opportunities and the related mitigation plans throughout the bids or projects.
Executes all systems engineering activities on the designated project or bid according with the company processes.
Enhances Thales profile within Spanish industry by representing Thales at cyber security conferences, industry forums and exhibitions.
What are we looking for?
Telecom or computer science engineer or similar
English fluency is a a must.
Good knowledge and expertise in following areas:

Security Architecture (Network, Database, Application, etc.)
Vulnerability assessment andPenetration testing
Endpoint security
Encryption / Cryptographic functions
Content filtering / Firewalls
Any other área in connection with cyber security

Professional organizations accreditation and membersips highly valuated.
At Thales we provide CAREERS and not only jobs. With Thales employing 80,000 employees in 68 countries our mobility policy enables thousands of employees each year to develop their careers at home and abroad, in their existing areas of expertise or by branching out into new fields. Together we believe that embracing flexibility is a smarter way of working. Great journeys start here, apply now!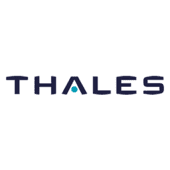 Cyber Security

Paris, France

10,000+
.
Other cybersecurity jobs that might interest you...