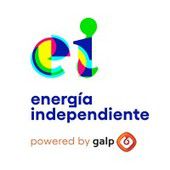 CX Consultant

in

Madrid

or Remote
Job Description
In Ei we truly believe in a world powered by clean and renewable energy. A world where people choose a better way to power their homes, straight from their own roofs. A world with full transparency to allow people save by controlling and managing their energy generation and consumption.

We are "people-obsessed", we like to take care of our team so that they can be focused on taking care of our customers. As any startup, our day-to-day is fast-changing since we're constantly evolving and growing. We are building a data-driven business and a team based on transparency, knowledge-sharing and always-learning-attitude.
We are looking for people with entrepreneurial mindset, this is, people who understand the importance of their accountability to lead the clean energy revolution. We are building an amazing Product Team and we need someone passionate about customer experience and customer research who can carry out the Voice of Customer program and develop a measurement model that allows the organization to continuously listen to customer needs and to carry out CX actions and improvement plans. Thus, our ideal CX Consultant would be someone with:
Prior experience of at least 3 years in an equivalent position or demonstrable consultancy experience in CX (Customer Journey, Transactional / Relational VOC…) and UX research.
Knowledge of customer experience analysis methodologies and tools (Customer Journeys, Customer Personas, Buyer personas etc.),
Valuable knowledge of Voice of Customer management tools (Speech and Text Analytics, Medallia, others) and of Customer Satisfaction processes: definition of satisfaction metrics, design, analysis of massive and transactional surveys, design tools (Mailchimp, Typeform…)
Knowledge of UX methodologies and techniques for the analysis and evaluation of channels and interfaces and usability tools.
A solid understanding of User Centred Design (UCD), planning and conducting user research, user testing, rapid prototyping, heuristic analysis, usability, and accessibility issues.
Ability to synthesize and carry out Story Telling to transmit the results of the analyzes carried out at different organizational levels.
Experience working under Agile and Design Thinking Methodologies.
Demonstrable training in Customer Experience and UX.
If you join us, your main responsibilities will be:
· Manage customer research 360º: identification of needs, methodology design (surveys, focus-groups, interviews, etc), results analysis, creation of reports, detection of insights, establishment of conclusions / recommendations
Design Customer Journeys and identify the main moments of truth and touchpoint and define a system of KPIs that identify the customer's experience in each touchpoint
Implement Voice of Customer for measuring CX indicators (NPS, CES)
Participate in channel and interfaces development process by providing strategic direction and concept development to employ a user-centered design methodology from definition through design, development, test, launch and maintenance.
Evaluate customer and partner behaviour through each interaction channel and propose actions to direct the user experience according to customer needs and in line with strategic business objectives
Identify new opportunities or functionalities according to the needs of the users and the business.
Execute actions to improve the customer experience with differential value proposals according to the type of customer.
Support product owners, designers to identify improvements in the customer experience
Support in the creation or evolution of dashboards / data studios.
What we offer:
Competitive salary based on experience
Flexible compensation through Cobee
Flexible work hours. We value results over hours spent
Your birthday day off
High growth environment – It is a unique opportunity for professional growth as well as a personal investment
Diverse and multicultural environment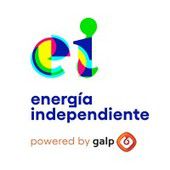 Energy

Alcobendas, Spain

11-50

2020
.
Other ui/ux designer jobs that might interest you...