Job Description
Red Hat's Cloud Services Success team is looking for a highly energized and motivated technical expert to join us as a Cloud Success Architect in Spain. In this role, you will reduce the time to value for Red Hat's cloud services customers. Using an engagement-based delivery model, you will be directly involved in assisting customers in getting started with Red Hat OpenShift on public cloud, integrating with their enterprise IT, and migrating existing workloads. The Cloud Services Success team's mission is to engage with customers and partners early in their public cloud journeys, in order to ensure that customers get maximum value from their Red Hat investment.

As a Cloud Success Architect, you'll need to be well versed in public cloud, hybrid cloud, and DevOps technology, with the inherent ability to easily form individual and group trust partnerships and serve as an ambassador for Red Hat's offerings and services. As a key part of a global team, you'll need to be motivated, acting with agility, flexibility, and solutions orientation both technically and in your customer engagements. You will strive to ensure that exemplary standards are met that will enhance the development of the team and Red Hat as a company.
What you will do
Develop and maintain trust-based relationships with customers and partners, rapidly understanding customer business, technical needs, and required outcomes and how they align with Red Hat's product roadmap
Communicate with and present to all customer levels; use engagements to capture customer feedback across Red Hat's offerings and services and advocate for this feedback across Red Hat
Serve as an advocate for innovation and the early adoption of cloud technologies
Deliver technical and practical engagements; translate technology-based concepts into actual customer implementable solutions, including application development and delivery within the scope of a production pilot
Engage with Red Hat's internal teams, customers, and partners to ensure a positive cloud technology onboarding experience resulting in long-term enterprise success
Serve as an ambassador, increasing Red Hat's influence with key industry thought leaders by helping to develop, articulate, and refine our overall strategy, technology vision, and case examples of customer impacts
Travel, up to a maximum of 25% of the time, to visit customers, partners, conferences, and other events, following Red Hat's COVID-19 guidelines
Work alongside customers to build software factories to test, build, and deliver applications to Red Hat OpenShift
Implement Red Hat OpenShift best practices
Continuously enable yourself on how Red Hat and ecosystem technologies change
What you will bring
Extensive experience working with enterprise software or Software-as-a-Service (SaaS) from a development, engineering, support, or quality assurance (QA) perspective
Practical knowledge of DevOps and agile concepts, application development, and deployment tools
Ability to deliver consultative customer-facing engagements on your own
Outstanding written and verbal communication skills in English; ability to convey complex information to customers both clearly and concisely
Demonstrable presentation and facilitation skills
Direct experience with one or more public cloud providers, e.g., Amazon Web Services (AWS), Microsoft Azure, Google Cloud Platform (GCP), or IBM Cloud, and their integration with enterprise customers
The following are considered a plus:
Experience with hyperscaler services like AWS RDS and Azure PostgreSQL
Recent public cloud certification
Experience with Kubernetes-based solutions like Red Hat OpenShift Container Platform and the greater Kubernetes ecosystem
Experience building continuous integration (CI) and continuous delivery (CD) pipelines to build and deploy applications to Kubernetes
Experience with tools like Helm, Kustomize, Jenkins, ArgoCD, GitHub Actions, Prometheus, Grafana, or the EFK stack
Knowledge of programming languages like Python, Go, Ruby, or Java
#LI-MS1 #LI-REMOTE
Share on your newsfeed
About Red Hat
Red Hat is the world's leading provider of enterprise open source software solutions, using a community-powered approach to deliver high-performing Linux, cloud, container, and Kubernetes technologies. Spread across 40+ countries, our associates have the flexibility to choose the work environment that suits their needs from in-office to fully remote to office-flex. Red Hatters are encouraged to bring their best ideas, no matter their title or tenure. We're a leader in open source because of our open and inclusive environment. We hire creative, passionate people ready to contribute their ideas, help solve complex problems, and make an impact. Opportunities are open. Join us.
Diversity, Equity & Inclusion at Red Hat
Red Hat's culture is built on the open source principles of transparency, collaboration, and inclusion, where the best ideas can come from anywhere and anyone. When this is realized, it empowers people from diverse backgrounds, perspectives, and experiences to come together to share ideas, challenge the status quo, and drive innovation. Our aspiration is that everyone experiences this culture with equal opportunity and access, and that all voices are not only heard but also celebrated. We hope you will join our celebration, and we welcome and encourage applicants from all the beautiful dimensions of diversity that compose our global village.

Equal Opportunity Policy (EEO)
Red Hat is proud to be an equal opportunity workplace and an affirmative action employer. We review applications for employment without regard to their race, color, religion, sex, sexual orientation, gender identity, national origin, ancestry, citizenship, age, veteran status, genetic information, physical or mental disability, medical condition, marital status, or any other basis prohibited by law.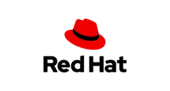 Saa S

Raleigh, NC, USA

10,000+

1993
Red Hat company page is empty
Add a description and pictures to attract more candidates and boost your employer branding.
Other devops jobs that might interest you...