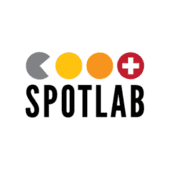 Cloud Solutions Architect

in

Madrid
Job Description
We are looking for a talented DevOps/Test Lead Engineer to join our ride to high-quality and easy to use medical devices!

She/He will be in charge of:
get to know our medical products in depth by collaborating with the clinical team

understand requirements, user experience and work flow

create test plans for our software products

outline test strategy, prioritize and identify gaps in test coverage, balancing cost-benefit tradeoff

work together with the software team to oversee and implement the test plans

test automation, test execution verification, metrics and reports

improve and optimize testing architecture
improve and streamline our software deployment processes
play a role in both product quality and rapid innovation
Requirements
You will be a great fit if...
3 years of experience working in Software Development (mid seniority level)

familiarity with at least on the following languages: Javascript/Typescript, Python, Java
knowledge of software development tools and concepts: version control, responsibility separation principle, test/behavior driven development, continuous integration
bonus: experience in web development (Angular), cloud computing (AWS) and/or in mobile app development (Android/iOS)
super bonus: experience with Angular9, Angular Material, Redux, RxJS, UnitTesting, Cypress, OpenSeaDragon, typescript, SASS.

previous experience in testing software products

knowledge of testing concepts: test scopes (unit, integration, end-to-end), test types (functional, exploratory, regression, performance, UX evaluation)
experience using automated testing tools, testing frameworks
previous experience in defining tests plans for software products - prioritization skills, ability to reason about tradeoffs that have been made

creative and able to think holistically about software systems

focused on continuous improvement of products and infrastructure (testing and deployment)

passion for delivering awesome medical solutions that make our customers life easier

dedication to ship well-tested, high quality software
bonus: experience working in healthcare-life sciences domain

Fluent in Spanish or in English. Additional languages are a plus.
Entrepreneurial spirit, proactive,result-driven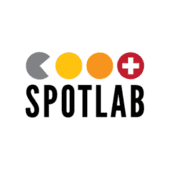 Healthcare

Madrid, Spain

2-10

2015
.
Other devops jobs that might interest you...