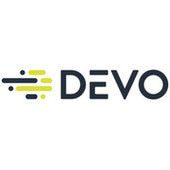 Cloud Engineer (Delivery)

in

Madrid
Job Description
Devo, the cloud-native logging and security analytics company, empowers security and operations teams to maximize the value of all their data. Only the Devo platform delivers the powerful combination of real-time visibility, high-performance analytics, scalability, multitenancy, and low TCO crucial for monitoring and securing business operations as enterprises accelerate their shift to the cloud. Headquartered in Cambridge, Mass., Devo is backed by Insight Partners, Georgian, and Bessemer Venture Partners. Learn more at www.devo.com.
The Cloud Operations Engineer is responsible for the implementation and development of the measures to ensure the stability, scalability and reliability of the company wide infrastructure, including cloud, hybrid and on site premises.
Responsibilties
Establish, develop and maintain a program to protect internal and external Enterprise information assets.
Continuous monitoring of platform status to predict future architectural needs and ensure scalability.
Regularly align all stakeholders regarding cloud operations' infrastructural needs and obligations
Work with developers to write packaging files and deploy script for different products and services.
Work with the internal technology team to streamline, rebuild, and reimplement existing processes and systems.
Collaborate with the management team of the internal infrastructure of the company
Management of the deployment of the corporate clients' solutions.
Qualifications and Experience
Bachelor's degree, or equivalent work experience, relevant to Computer Science.
Strong Linux user & Sysadmin knowledge.
Management and tuning of basic services such as; webservers, appservers, dbs, proxies as well as open source solutions
Solid understanding of TCP/IP.
Knowledge of virtualization, spin-up and maintenance using; VMware, KVM, Xen and/or Hyper-V.
Basic understanding of Cloud Computing
Minimum of 3 years of programming/scripting in; Python, Bash and/or Perl.
Experience using AWS.
Experience with Git.
Devo does not discriminate on the basis of race, color, national origin, religion, gender, age, veteran status, sexual orientation, marital status or disability (in compliance with the Americans with Disabilities Act) with respect to employment opportunities.
"Devo is committed to creating a welcoming culture that is not only grounded in teamwork and customer success but is fair and equitable for everyone." Marc van Zadelhoff, CEO
At Devo, diversity and inclusion means more than treating employees well and making them feel welcome. It is a commitment to hiring people who bring different insights because of their unique perspectives, ways of thinking, and prior experiences.
We intend to continue hiring great people and protecting our culture so everyone can be themselves and speak their minds. That way Devo will always be a place filled with purpose, energy, hard work, thoughtfulness, and respect.
To All Agencies:
Please, no phone calls or emails to any employee of Devo outside of the Talent Acquisition team. Devo's policy is to only accept resumes from agencies via the Devo Agency Portal. Agencies must have a valid fee agreement in place and they must have been assigned the specific requisition to which they submit resumes, by the Talent Acquisition team. Any resume submitted outside of this process will be deemed the sole property of Devo and in the event a candidate is submitted outside of this policy is hired, no fee or payment of any kind will be paid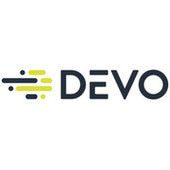 Big Data

Cambridge, MA, USA

200-500

2011
.
Other software engineer jobs that might interest you...