Filled
This offer is not available anymore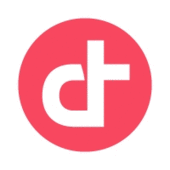 Cloud Engineer Azure

in

Madrid
Job Description
Devoteam es una consultora europea líder enfocada en estrategia digital, plataformas tecnológicas, ciberseguridad y transformación empresarial a través de la tecnología. Centrada en 6 áreas de especialización, abordamos los desafíos estratégicos de nuestros clientes: Digital Business & Products, Data-driven Intelligence, Distributed Cloud, Business Automation, Ciberseguridad y la Sostenibilidad conseguida por la Digitalización.
La Tecnología está en nuestro ADN y creemos en ella como una palanca capaz de impulsar el cambio para mejorar, manteniendo un equilibrio que nos permite ofrecer a nuestros clientes herramientas tecnológicas de primer nivel pero siempre con la cercanía y profesionalidad de un equipo que actúa como guía durante el camino.
Nuestros 25 años de experiencia nos convierten en una consultora innovadora, consolidada y madura que permite el desarrollo de nuestras 8.000 personas, certificando continuamente a nuestros consultores en las últimas tecnologías y contando con expertos en: Cloud, BI, Data Analytics, Excelencia en Procesos de Negocio, Gestión de la Relación con clientes, Ciberseguridad, Marketing Digital, Machine Learning, Ingeniería y desarrollo del Software.
Devoteam ha sido premiado como Partner del año 2021 de los 5 líderes de la nube: AWS, Google Cloud, Microsoft, Salesforce y ServiceNow.
#CreativeTechForBetterChange
Job Description
Queremos incorpora un Cloud Engineer para un proyecto estable en modalidad remota.
Los requisitos son los siguientes:
Cloud Build: Building resources in Azure cloud (Google Cloud as an extra)
Linux: Linux VM administration (with Apache and Tomcat)
English: high level written & spoken
Monitoring: monitoring knowledge will be valued (NewRelic as a preference)
CI/CD: Continuous Integration and Continuous Deployment will be valued (Azure DevOps or Github)
Database: Database admin knowledge will be valued (Azure SQL and MySQL)
Others: Java, Liferay, SQL, etc. will be valued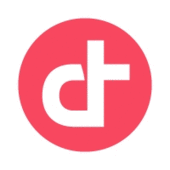 Cloud Services

Paris, France

5,000 - 10,000

1995
.
Other devops jobs that might interest you...