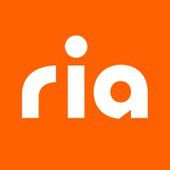 Back-end Processes .Net Developer

in

Madrid
Job Description
JOB DESCRIPTION
Ria Financial Services was founded in 1987 and it is today the third largest money transfer company in the world, with a global agent network of 350,000 locations in more than 140 countries.
Working for IT Department at RIA means, you will be participating in world´s biggest money transfer aplication that you can send money abroad within 160 countries. Since our clients trust us with their money, our IT Department has a huge responsibility, and that why we always work with the best.
That means; while you work with highly qualified people, you will constantly learn and never stop growing.
RESPONSIBILITIES
Development and maintenance of the backend applications than handle queues and processes.
Deliver the tasks as scheduled by the Technical Lead.
Participate in frequent meetings to follow up on the team tasks in order to meet the objectives.
QUALIFICATIONS
Required:
3+ years of overall software development experience.
Strong background in object-oriented programming with .NET.
Background consuming external APIs (REST or WCF).
Knowledge working with XML files, reading and creating them.
Background with Multithreading programing.
Experience in Microsoft Transact SQL development.
Experience working in teams with multiples developers using centralized code repositories like git.
Fluent in English.
Passionate and team worker.
Desired:
Background in financial services applications with experience in high transaction volume environment
Unit testing.
What we offer:
World´s biggest aplication on money transfer. Its constanly growing and you will be part of it.
A hybrid workplace model, we are mixing in-office and remote work to offer flexibility and support to employees while we preserve our amazing office culture.
Working with the high qualified developers where we constantly share knowledge.
Internal and external trainings; not only technical but also will you develop your soft skills.
There is more of it;

Diversity, working for a global company where we have more than 50 nationalities
Employee engagement: Low turnover rate, we want you to develop your career with us,
Communication and transparency.
ABOUT US
We're Ria Money Transfer
A subsidiary of Euronet Worldwide, Inc. (NASDAQ: EEFT), Ria is a leading expert in cross-border payments that delivers innovative financial services including fast, secure, and affordable international money transfers. With the second most extensive cash settlement network and the largest direct bank deposit network in the world, Ria gets money to where it matters. We're focused on harnessing technology and, as part of Euronet Worldwide, we provide a suite of state-of-the-art fintech products and services that bridge the gap between digital and physical transactions. Our omnichannel products and services, provide unprecedented choice to our customers and growth opportunities for our partners.
With presence in more than 160 countries, and more than 490,000 locations worldwide, we're committed to helping millions of people send money home to their loved ones around the world, knowing that our customers deserve much more than just a fair price: they deserve empathy, hope, and ultimately respect. Join us in our mission to open ways for a better everyday life.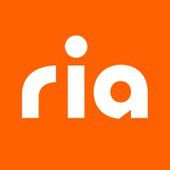 Fin Tech

Buena Park, CA, USA

1,000-5,000

1987
.
Other backend developer jobs that might interest you...