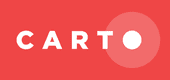 Back-end Engineer (Professional Services)

in

Madrid
Job Description
Everything happens somewhere - which is why spatial analytics is fundamental to companies trying to understand the "where" and the "why" of their business. CARTO is the leading cloud-native location intelligence platform, trusted by data scientists, data analysts and developers from companies such as Vodafone, IKEA, Decathlon, Coca-Cola and Mastercard to provide geospatial insights for use cases such as site selection, geomarketing, route optimization, network planning and much more.
With an exceptionally diverse team of 150 people spread across the US and Europe, CARTO (backed by Accel Partners, Salesforce Ventures, Earlybird Ventures, and Kibo Ventures, among others) is changing the way companies analyze location data - making it simple to do this straight out of modern, cloud data warehouses. Redefining its category, the company has grown rapidly in recent years providing a compelling alternative to legacy GIS software.
This position is based in our Sevilla office, although we accept candidates working remotely.
You Will
Work with an experienced team to build cutting-edge backend systems that feed beautiful maps and meaningful geospatial apps.
Research, arrange and aggregate terabytes of data to get the most accurate insights for CARTO customers. Don't count data, make data count.
You will learn everything there is to know about mapping technology and how companies around the world are using CARTO to gain insights through location and predictive analysis.
You will work on improving and automating the current Data release process, as well as on revamping the ETL process to make it easy for partners and customers to contribute new sources of data.
You will be able to self-promote and become a tech leader, who will be a referent for the rest of the team.
You are
A human being with an insatiable thirst for learning.
Quick to grasp new concepts and quick to take on new challenges.
Experienced building applications with Python and familiar with Python modules.
Experience designing REST APIs using technologies like AIOHTTP or Flask.
Ideally, experienced with large software applications of either very high demand or with very large databases.
Someone who has enjoyed working with various databases and has solid SQL foundations. Desirably, also familiar with Postgresql and with large databases and data warehouses like BigQuery, Redshift, or Snowflake.
Mature in your approach to software development in how you test, fine tune, and document when required. Also, previous experience with modern tools for CI/CD: Docker, Kubernetes, Jenkins, Drone, etc.
A skilled communicator, and fluent in English.
Willing to contribute to our culture of openness, constant feedback, and iterative improvement.
We offer
Competitive, results-based compensation.
Flexible work hours in a focused but casual environment.
Private medical insurance and stock options.
Growth prospects at a truly welcoming multicultural and multilingual company with a supportive, team-work oriented work environment.
An opportunity to get in early to a company that will be category defining, backed by the same VCs that have backed companies like Facebook, Slack, Dropbox and Cloudera.
A big vision: to help the world use location-based data to make better decisions.
We believe that openness and sustainability are baked into this vision, and we're sharing it with the world.
To Apply
Provide us your resume and explain your interest. Be sure to let us know why you're a great match for this role and for CARTO!
Do you feel that you don't check all of the requirements? At CARTO we believe that professional development happens through teaching and learning from your peers and managers. Even if you're uncertain about whether you have the experience we're looking for, please apply if this position sparks your curiosity.
Diversity of identity, perspective, and experience makes us stronger. We welcome you to apply to CARTO regardless of your background, gender, ethnicity, orientation, or ability.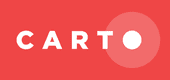 Saa S

Madrid, Spain

50-200

2012
.
Other backend developer jobs that might interest you...