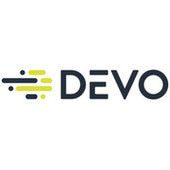 Back-end Engineer - Data Retrieval

in

Madrid
Job Description
Devo is the only cloud-native logging and security analytics platform that releases the full potential of your data to empower bold, confident action. With unrivaled scale to collect all of your data without compromise, speed to give you immediate access and answers, and clarity to focus on the signals that matter most, Devo is your ally in protecting your organization today and tomorrow. Headquartered in Cambridge, Mass., Devo is backed by Insight Partners, Georgian, TCV, General Atlantic, Bessemer Venture Partners, Kibo Ventures and Eurazeo. Learn more at www.devo.com
Devo is proud to be recognized as a Great Place to Work®.

Job Summary:
The Software Engineer will join Devo's Core Engine team, which play an essential role in the way our system handles massive amounts of data. The Core Engine teams are actively engaged in improving our platform data collection and query optimization capacities, as well as in the stream processing ones. The ideal candidate will have experience programming with languages like Java, Kotlin or Scala, and will also count on a solid knowledge of algorithm and data structure.


Our platform ingests TBs of data per day and evaluates 100.000 events per second and core, running on thousands of cores.
Responsibilities:
To develop new features of the Devo engines (data persistence, retrieval and processing/analysis), and to maintain them as well. Participate in all the development phases: conception, programming, testing, integration, etc.
Requirements:
Candidates don't have to fulfill all the requirements below, but should be eager to learn about them.
In case of senior profiles, 5 years of software development experience.
Experience developing software other than web or accounting software. Examples can be engineering tools, compilers, stream processing or database systems.
Experience working on Unix/Linux environments.
Good knowledge of data structures and algorithms.
Ability to solve mathematical and algorithmic problems.
Enjoy learning and problem solving.
Desired - General:
Good knowledge of one or more programming languages, preferably Java, Kotlin or Scala.
Experience in developing scalable systems.
Experience with multithreaded/parallel programming.
B.S. (or superior) degree in Computer Science, Mathematics, or a related technical field of study.
Experience with database internals. Ideally creating or extending databases.
Knowledge of operating system internals. You know what is a memory mapped file and when to use them.
Knowledge of JVM internals. Almost all of our code runs on the JVM and some parts must be highly efficient on the JVM (in the order of microseconds).
Experience with modern concurrency patterns. You know it is not a good idea to create thousands of threads and some models that avoid that (coroutines, actors, etc).
Experience with Kubernetes.
PhD will be especially valued.
Why Work at Devo?
You'll join a Great Place to Work® certified company where we value our people and provide the tremendous opportunities that come with a hyper-growth organization
Be part of an international company with a strong team culture that celebrates success. Share our core values: Be bold - Be Inventive - Be humble - Be an ally
Work in an environment that will challenge you and enable you to grow as a professional. Our professional development programs include:

Company-paid job-related technical certifications, plus you can earn a bonus for achieving certain certifications
Personal development plans based on career paths. Free access to an extensive variety of online learning courses through Juno Journey
Spanish/English lessons
Innovative training and development tools
Full support for internal job movements as part of career development
Comprehensive benefits, Including:
Flexible Benefits: medical insurance co-paid by Devo, meal vouchers, commuting allowance, and childcare vouchers
A monthly allowance to help set up your home office
Employee referral program — get a bonus for helping friends get jobs at Devo!
Rewards & Recognition program
Employee Stock Option Plan
Office centrally located in Madrid financial district, featuring a well-stocked kitchen with free coffee, cookies, and fruit every day!
Matching donations program — it is important to give back to our community. Devo matches employee donations to many charitable organizations that further our values and those of our employees
Gender and diversity initiatives to increase visibility, inclusion and sense of belonging
Devo does not discriminate on the basis of race, color, national origin, religion, gender, age, veteran status, sexual orientation, marital status or disability (in compliance with the Americans with Disabilities Act) with respect to employment opportunities.
"Devo is committed to creating a welcoming culture that is not only grounded in teamwork and customer success but is fair and equitable for everyone." Marc van Zadelhoff, CEO
At Devo, diversity and inclusion means more than treating employees well and making them feel welcome. It is a commitment to hiring people who bring different insights because of their unique perspectives, ways of thinking, and prior experiences.
We intend to continue hiring great people and protecting our culture so everyone can be themselves and speak their minds. That way Devo will always be a place filled with purpose, energy, hard work, thoughtfulness, and respect.
To All Agencies: Please, no phone calls or emails to any employee of Devo outside of the Talent Acquisition team. Devo's policy is to only accept resumes from agencies via the Devo Agency Portal. Agencies must have a valid fee agreement in place and they must have been assigned the specific requisition to which they submit resumes, by the Talent Acquisition team. Any resume submitted outside of this process will be deemed the sole property of Devo and in the event a candidate is submitted outside of this policy is hired, no fee or payment of any kind will be paid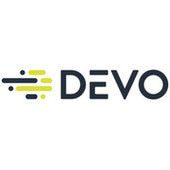 Big Data

Cambridge, MA, USA

200-500

2011
.
Other backend developer jobs that might interest you...