Filled
This offer is not available anymore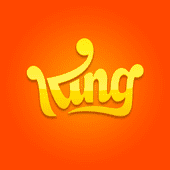 Back-end Developer - Plataforma

in

Barcelona
Job Description
We are developing a Game Backend Framework at high scale, supporting an average traffic of 3 million requests per second from all our beloved games.
Are you inspired by the idea of developing the foundation for some of the most played games in the world, like Candy Crush and Farm Heroes? Being directly involved in delivering a smooth gaming experience to 260 million players? Support for game feature development, intense event traffic handling, and highly concurrent data storage, are at the core of our work.
Our games and tech constantly evolve so we also have to evolve our teams and bring onboard people that share our passion and want to join the exciting journey ahead. This is where you come into play!
You have experience with backend development in core Java, are familiar with concurrency handling, and embrace hands- on responsibility.
With us, you will be part of developing software running on thousands of game backend servers, working closely with our teams in Stockholm and Barcelona as well as other teams spread across the world.
You will be working in a team that strives to be truly agile and defines their own practices based on the needs and their specific team dynamic. We embrace collaboration, high quality standards, and a maintainable system that can live for many years to come, with whatever the future brings.
Our latest mission is to transform and migrate our on- premise infrastructure to Google Cloud Platform
We have new exciting new opportunities and are currently on a quest to modify the internals of the framework in order to leverage the new rules and best practices that apply in the cloud. We intend to make the transition invisible to the players, and smooth for all King development teams, enabling the game studios to keep serving new game content seamlessly.
We are looking for people in multiple teams, each with different responsibilities of the backend framework and platform. For example game development support, capabilities for persistent storage and event streaming.
You will among other things…
Develop, maintain and support one of the world's most used game platforms

Implement features for our games and support game developers

Collaborate closely with SREs and care for the full lifecycle of our games

Troubleshoot intricate production problems at high load

Be highly involved and contribute to a unique cloud migration at scale
Skills to create thrills

2 + years of professional software development experience, with a focus on core java

Experience with complex systems

A solid sense of quality and craftsmanship

A great attitude towards learning and knowledge sharing and you like to work within a team that discusses solutions and ideas

Comfortable with Linux
We believe your saga started with genuine tech interest and you are intrigued by solving programming problems and growing your skills as a developer. Hard boiled and unique problems inspire you to never stop learning new things.
You have a DevOps mindset and do not shy away from tackling all aspects of a systems life cycle. You believe in craftsmanship, writing high quality code. You are humble and open, ask for feedback and collaborate with your peers to create the best possible solutions.
A curious nature makes you naturally keep up to date on what's going on in the tech landscape to constantly improve and extend your toolbox of knowledge and skills.
We know you're intrigued by the gaming world. So if you also have professional experience from the gaming industry, we sure would like to hear your story but, we are totally open to other industries.
Making the world playful
When it comes to interactive mobile entertainment, we're pretty proud to be number one. We bring moments of magic to hundreds of millions everyday through games like Candy Crush Saga and Farm Heroes Saga. We take the art and science of gaming to the next level through our curiosity for the unexplored, passion for games, respect for each other and love for our players – and we're not afraid to have fun along the way.
Let's shape the future
Making great games is incredibly challenging but we've proven it can be done…and we see a world of possibilities ahead. Together we can experiment, learn and adapt to continuously shape the industry, raise the bar and delight billions of people across the world.
You'll find all you need to apply (it's super- easy), plus more information on our culture, values and benefits, including relocation packages at jobs.king.com.
All applications should be made in English and we are keen on getting to know you and the stuff that makes you tick!
About King
King is the game developer behind the world- famous Candy Crush franchise, as well as mobile game hits including Farm Heroes, Bubble Witch and Pet Rescue. Candy Crush is the top- grossing franchise in US app stores, a position it has held for the last two years, and King's games are being played by 245 million monthly active users as of Q3 2021. King, which is part of the Activision Blizzard group since its acquisition in 2016, employs nearly 2,000 people in game studios in Stockholm, Malmö, London, Barcelona and Berlin, and offices in San Francisco, New York, and Malta.
A Great Saga Needs All Sorts of Heroes
Making games is fun. Especially when you do it with people who share the same idea of what makes a good workplace great. We design games for everyone, no matter where they are or who they are, and we employ all sorts of people from all kinds of backgrounds to bring them to life. Truth is, we simply cannot expect diversity in our players and originality in our games without first nurturing it in our people. A great saga needs all sorts of heroes.
Making the World Playful
Making the World Playful is what inspires us to create new experiences and raise the bar. It's what makes King a place where we can all dream bigger, continue to add innovation to our games, broadening the portfolio and exploring new territories in mid- core and casual. We take the art and science of gaming to the next level through our curiosity for the unexplored, passion for games, respect for each other and love for our players - and we're not afraid to have fun along the way. In fact, together with our parent company Activision Blizzard and experts around the world, we believe having fun is good for you. There has never been a better time to join us. We're dreaming bigger and see a world of possibilities ahead. If you share our passion, our values, and our hunger to shape the future, join us in Making the World Playful!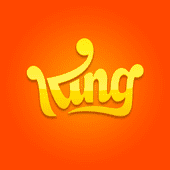 Games

Privately Held

 London, United Kingdom

1001-5000 employees

2003
King is a leading interactive entertainment company for the mobile world, with people all around the world playing one or more of our games.

We have developed more than 200 fun titles, and offer games in over 200 countries and regions. Our franchises include Candy Crush, Farm Heroes, Pet Rescue and Bubble Witch. We have 340 million average monthly unique users, as of second quarter 2015, across web, social and mobile platforms.

At King, we design games with a broad appeal, which allow people to play for a moment, then move on with their day and pick up their game later. Our games are also synchronized across platforms, allowing players to switch seamlessly between devices and platforms and continue their game wherever they left off, so they can play anywhere, any time and on any device. For us, this is encapsulated in the idea of bitesized entertainment.



King has game studios in Stockholm, Bucharest, Malmö, London, Barcelona, Berlin, Singapore, and Seattle, along with offices in San Francisco, Malta, Seoul, Tokyo and Shanghai.


Other backend developer jobs that might interest you...