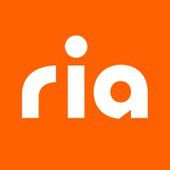 Back-end Developer

in

Madrid
Job Description
Ria Financial Services was founded in 1987 and it is today the third largest money transfer company in the world, with a global agent network of 350,000 locations in more than 140 countries. In addition to money transfer services, Ria offers Foreign Exchange through its own retail network.

Ria's mission is to be the most progressive money transfer company in the world, offering service excellence and the most competitive and reliable remittance payment services to its customers. Ria is also committed to best-in-class business relationships with its global agent and correspondent network, based on the principles of mutual respect, fairness and generally accepted business practices.

Willing to work in Ria means willing to work in a professional environment characterized by its diversity, dynamism and hard work. We, as our customers, come from very different cultures and horizons and this extremely vibrant context makes us even more open, proactive and productive.

Ria Financial Services is a wholly owned subsidiary of Euronet Worldwide, Inc. (NASDAQ: EEFT), leader in processing secure electronic financial transactions.

Working at the EMEA HQ office in Madrid (Alcobendas), the developer will be part of a team working on the front-end development for our on-line web applications.

Qualifications
Duties:
The person will be responsible for writing, documenting and maintaining backend software applications. Work with team members to troubleshoot and improve current back-end applications and processes. Responsible for some server-side web application logic as well as the integration of the front-end part. Maintain existing systems to guarantee uptime of our systems.
Requirements:
2+ years of Experience as a Software Developer
Must have experience with C#, .Net, SQL Databases/Transact SQL
Experience with version control systems like GIT/TFS
Good understanding of Webservices/ FTP/FTPS/Mail Server/faxing/printer integration using C# code.
Comfortable implementing integrations with third-party systems using HTTP and XML.
Experience with encrypting/signing transmission files. Implementation of security and data protection
Experience with JSON, REST APIs
Experience working with reports like crystal reports/MS reports
Building reusable code and libraries for future use
Optimization of the application for maximum speed and scalability
Collaborate with multidisciplinary team of designers, developers, testers/QA, devops, security team and system administrator
Well organized, detail oriented, ability to multi-task, excellent time-management, problem-solving, planning and prioritization. Self-Motivated and eagerness to learn.
Actively participate in discussions to improve processes and procedures and contribute to best practices
Ability to work on projects alone and as a part of a team.
Desired:
Work in development teams following SCRUM, XP or KANBAN methodologies.
Background in financial services applications with experience in high transaction volume environment.
Experience with MS Access and VBA programming will be a plus.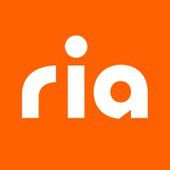 Fin Tech

Buena Park, CA, USA

1,000-5,000

1987
.
Other backend developer jobs that might interest you...