Filled
This offer is not available anymore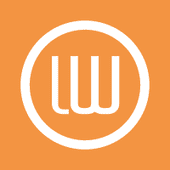 Application Support Engineer

in

Valencia
Job Description
LanguageWire is one of the world's leading providers of language and content services. Founded in 2000, LanguageWire continually develops unique technology to help brands reach their full global potential. Backed by a worldwide network of language experts and an intuitive online platform, we make it easy to manage multilingual content.
We are now looking for an Application Support Engineer in our Valencia office to assist our customers and our internal colleagues using the LanguageWire platform.
The role
As Application Support Engineer in LanguageWire you will have a broad role. You will be working from our Valencia office but covering all our regions and customers. This includes a close collaboration with your colleagues in the Valencia office and our Software Development and Content Engineering teams in Copenhagen (HQ), Kiev, Gdansk and Leuven.
You will be responsible for dealing with tickets in our support portals, where you will resolve, reassign or prioritize tickets related with our internally developed applications. In addition, you will handle the communication of application-related issues to the whole organization and be responsible for end-user and customer support, creating bug reports according to the issues reported. It's your task to test the issues and share your findings with our QA team in Kyiv. Therefore, you will work closely together with our Software Development teams in the different regions. In short, you will be the link between the business, QAs and Developers.
As a member of our team, you will report to our Support Team Lead based in Valencia and you might be asked to travel abroad once a year, for training sessions and to personally meet the colleagues with whom you work closely.
Be part of an open team where great atmosphere and amazing team spirit are key elements to success!

Your tasks and responsibilities
In this role your main tasks and responsibilities would include:
Responsibility for dealing with tickets related with end-users and Internal Applications support using our portal(s).
End user support responsibilities: identify problems, solve tickets, re-assign tickets to relevant departments, communication to other teams about IT related issues
Customer support: You will also provide support to customers using Zendesk, for some of our customer-facing applications
Development tasks: 2nd Level support, identify bugs, following priorities, follow up with developers etc.
Acting as the link between the business and Developers and QAs
Who are we looking for?
Your skills and profile preferably include that:
Experience with customer support systems like Zendesk, Freshdesk, Jitbit.
Experience with software task management systems like JIRA, TFS, Azure DevOps is a plus.
Understanding of databases and basic SQL skills
Basic code understanding to be able to identify issues and read logs
Knowledge of translation software like translation memory, editorial tools etc. is a plus but not a requirement
Ability to understand new systems and technologies quickly
You are strcutured and organized, being able to prioritize correctly
You are eager to learn, enjoy working in a team and has good communication skills (able to communicate effectively and work remotely with the offices and colleagues based in different countries/time zones)
You are passionate about new technologies and have the ability to see the bigger picture and think outside the box
Experience in a similar role is desired but not a requirement
You have fluent verbal and written English skills
We offer
You'll work in an ambitious company that's out to change how brands create multilingual content. We want a world where communication is frictionless, no matter what language a person speaks. We achieve this through our platform concept which connects our customers with a global network of language experts. What we do best is to make working with multilingual content seamless, through cutting-edge technology and expert support.
Technology is a big part of what keeps LanguageWire ahead of the competition, but we never forget it's a business built and powered by people. We ensure that our entire team is happy in what they do, and everyone has the tools they need to achieve. Because at the end of the day, that's why our customers love to work with us – they enjoy working with a team of enthusiastic people!
If you need more information?
If you have any questions please contact Isabel Ortega, Support Team Leader, at isor@languagewire.com or Emma Bernabeu, People & Culture Partner, at emma.bernabeu@languagewire.com


Who is LanguageWire?
LanguageWire is the world's leading platform for language and content services. Founded in 2000, LanguageWire continually develops unique technology to help brands reach their full global potential. Backed by a worldwide network of language experts and an intuitive online platform, we make it easy to manage multilingual content.
LanguageWire is a dynamic company with an ambitious growth strategy, where strong customer relationships are a top priority. 3 years ago LanguageWire was acquired by a private equity fund in order to further speed up growth, customer success and build unique technology.
We are 320 employees spread across our offices in Copenhagen, Aarhus, London, Leuven, Lille, Valencia, Zurich, Munich, Hamburg, Kiev, Gdansk, Stockholm, Varberg, Göteborg and Atlanta.
LanguageWire employer goal is to become a leading workplace. We want our staff to be proud of being part of the company - and to enjoy coming to work each and every day. We also aim to attract and retain the best employees, which is why we invest many resources in ensuring that LanguageWire is an attractive workplace.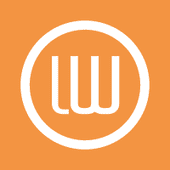 Saa S

Copenhagen, Denmark

200-500

2000
.
Other jobs that might interest you...