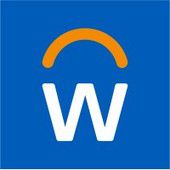 Application Developer (Back-end)

in

Madrid
Job Description
Do what you love. Love what you do.
At Workday, we help the world's largest organizations adapt to what's next by bringing finance, HR, and planning into a single enterprise cloud. We work hard, and we're serious about what we do. But we like to have fun, too. We put people first, celebrate diversity, drive innovation, and do good in the communities where we live and work.
About the Team
Workday's Integration Consulting teams are driven by a passion for our products and the success of our customers in implementing our best in class cloud solutions. We're a diverse group of people with an invaluable mix of experience and backgrounds, located across multiple locations within the region.
We are committed to diversity and inclusion expressed in the VIBE (Value, Inclusion, Belonging, Equity) approach: At Workday, we VIBE™
Our team promotes Workday's core values with 'Employees' being the first of them. This is why we:
offer flexible work schedules;

empower you to follow your desired career path & achieve professional and personal goals

encourage work-life balance and wellbeing;

are proud to champion equal opportunities for everyone.
We are looking for someone to join our team who is eager to learn with a creative mindset, support their colleagues and have fun.
About the Role
As a member of the Technical Consulting team, you'll play a key role in the end-to-end deployment of technical system integrations between a customer's Workday system and their 3rd party enterprise architecture. Using Workday's own enterprise-class ESB technology, you will convert technical integration requirements to appropriate architectural decisions in Workday and build, test and ultimately deploy those integrations into production.
You will also support broader technical project discussions around general integration Enterprise Architecture best-practices, application security concepts and system authentication. Typically you'll be working on multiple customer deployments and have a great deal of autonomy around how you manage those different workloads each week.
What you will achieve in your first 12 – 24 months
Here are some of the activities you will experience in your Workday career journey:
Month 1 - you'll complete the Instructor lead Workday Core Integration & Practical Certification training, and within your first 6 months, you'll undertake further Specialist Certification training

Once Certified, you'll supplement your initial product learnings through active project engagements:

- Gather and understand your clients' business requirements and demonstrate the configurations through the development of prototype systems.

- Configure and test the Workday solution under the guidance of an Engagement Manager and Integration Lead. Depending on existing project experience you may even lead your own projects, working with an experienced Workday Integration Architect who will cover the technical product and mentor you in key architectural concepts and best-practice.

- Provide the Engagement Manager or Integration Lead with status reports and keep them apprised of overall project status.

- Assist the functional consulting team in helping to configure and test integrations which overlap with functional design or business process operations.

- Ensure the client is reference-able once in production.

- You will become efficient at processing and analysing complex information, making strategic decisions and delivering innovative solutions.​​
Participate in update training and other events that help share one's product skills with other consultants.

You will work collaboratively with cross functional teams, share your knowledge and coach new team members
About You
This role will require an equal mix of business-facing and technical development skill sets (we're business consultants who also design and code the solutions) so if you have existing or transferable experience in any of the following areas then then we'd love to hear from you:
Relevant Educational qualifications and/or professional experience in software, IT projects, application development, Implementation or support.

Ability to code in areas such as Web Development (Backend), Web Services, SOAP, REST, XML, XSLT, Java, .NET or other relevant technologies

Understanding of integration patterns, data manipulation and transmission, including optimisation for creating maximum efficiencies in speed and performance

HR or Financials software application experience a bonus (Core Financials, AP/AR, G/L, Banking), as is middleware experience such as MuleSoft, SnapLogic, SAP PI/PO, etc.

Business Analysis and Requirements Gathering skills

A detailed-driven problem solver, with a passion for delivering exceptional levels of Customer Service

Prior Consulting experience, either as an Internal Consultant or with a Consulting/Software Company

A strong presenter with excellent verbal and written Communication skills

Ability and desire to learn technology quickly through a mix of different mediums

Resourceful and adaptable; you'll be comfortable working remotely, utilising a variety of tools with a high degree of autonomy

Language Skills: business fluent English and Italian

Ability to travel up to 20% of the time (under typical circumstances)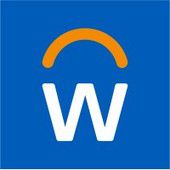 Human Resources

Pleasanton, CA, USA

10,000+

2005
.
Other backend developer jobs that might interest you...