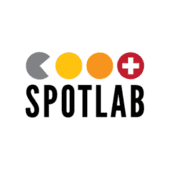 Job Description
Hi there!
We are SpotLab! a social enterprise which seeks to cause an impact in the field of global healthcare, and we face such amazing adventure by using state of the art technology in the fields of 3D Printing, Artificial Intelligence and Mobile&Cloud Software Development. We build and print our own medical devices, plug them to mobile devices so we can digitize medical images and upload them to the cloud where professionals can perform their research or diagnoses, hand in hand with Artificial Intelligence assistance. This is not something we want to do, it is something we -are- doing right now. It is happening.
The project is cool and has a good soul, yes, but it would be nothing if it was not for the team. It is out of this world, we are...like the Chicago Bulls? (Sorry I just finished last week watching the documentary about Michael Jordan) Well, the same, but shorter. We are Biomedical, Telecommunications, IT, Biologist, Industrial, Mechanical, AI -Engineers; Journalist, UXUI, Illustrators, GameDevelopers, and much more. Juniors, seniors, super PhDs. Half women half men, most of them under 30.
So, we are looking for a person to join the crew and more specific to join the Mobile App team
Whether you have experience or not, let us know your story!
- Have you ever developed a mobile app? What is it about?
- Can we check it out? (market, github)
- How did you develop it? (Android, Java, Kotlin, iOS, Objective-C, Swift, Hybrid technologies,...)
- Did the app communicate with the cloud? (BackEnd, AWS, API, Databases,...) or something else (arduino, sensors,...)
Requirements
Studies on Computer Science, Telecommunications Engineer or similar.

Experience in at least two of the following bullet points:

iOS apps development (eg. Objective-C)

AWS. Experience in Parse Server will be a plus.

web development (HTLM, CSS, JavaScript/Typescript, Angular, Bootstrap)

android apps development (eg. Java)

version control (Git)

Interest in the biomedical sector.

Interest in technological innovation.

Fluent in Spanish and in English.

Willingness to make an impact and change the world :)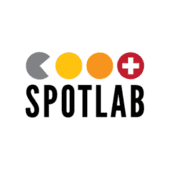 Healthcare

Madrid, Spain

2-10

2015
.
Other mobile developer jobs that might interest you...