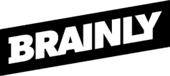 AI Product Owner, Visual Search Systems

in

Barcelona
Job Description
There are more than 300 million reasons to join Brainly — one for every student you'll help go from questioning to understanding. Team up with us as we build and continue improving one of the most popular ed-tech products on the planet. In a world of questions and uncertainty, you can be part of the answer as we shape the future of learning and change lives, one student at a time. If this excites you, you know what to do next.
Let's get to know each other. And get ready to make a difference!
ROLE OVERVIEW
The AI Services department represents a major investment toward the vision of implementing an AI-powered Predictive Intervention platform. The platform will enable every student to receive tailored recommendations satisfying their current and future educational needs, and provide successful and specific learning paths.
In order to get there, we are building the fundamental pillars of our AI strategy by having dedicated teams owning different systems of our technology portfolio, such as:
Machine Learning Infrastructure (Center of Excellence)
Visual Search
Content Quality
Q&A Knowledge Base
We provide AI/ML as a Service in the form of APIs, systems, and expertise. Our models and algorithms produce the latent attributes for the different entities in our platform that are consumed by the rest of the company in order to build product features on top of them.
As a Delivery Manager role is quite a new position in Brainly, you will have a real impact on how it forms in our organization.
Check also other teams, where we are looking for Delivery Managers and apply for the most suitable for you!
CMS, Community

WHAT YOU'LL DO
You will play a key role in making the AI/ML technology department a scalable and high-performing organization. You will lead teams of world-class engineers and data scientists driving the machine learning capabilities of their respective technology domains. You will be responsible for the performances and deliveries of one or more of the teams in the AI/ML department.
Your responsibilities will include delivering machine learning and data services, overseeing processes and standards for R&D and productization, managing the professional development of team members, building relationships with key stakeholders within the company, supporting the estimation and planning of implementations, and more.

Over time you will be expected to develop senior technical members into proficient tech leads and to coach less-experienced managers in project management and people skills. You are an ideal candidate if you are an enthusiast of educational technologies with an engineering background and a blend of people management, project management, and machine learning skill set.
WHAT MAKES YOU THE PERFECT CANDIDATE
2+ years of experience with agile development either as product manager, product owner, or scrum master and knowledge of Agile Development and Lean methodology and tools.
4+ years of experience in either software engineering, data science, machine learning, or data-intensive decision systems.
2+ years of experience leading cross-functional teams with a focus on data science, machine learning, or other research projects.
Previous experience in building relationships within the organization in order to fully understand the stakeholder needs and how to make them understand capabilities created by the team.
Previous experience with hiring and performance management.
Strong personal ownership and ability to set and meet high professional standards.
Ability to manage emotions, empathize, and the social skills required to influence others.

Ability to convey complex analyses with the most efficient and intuitive storytelling, as well as break research down into clearly defined tasks and quick iterations.
Ability to build contingency plans and handle stressful situations with professionalism.
Excellent analytical and problem-solving skills, paired with negotiation and presentation skills.
WHAT WILL BLOW OUR MINDS
Experience with CV projects or other machine learning models in production.
A theoretical background that is sufficient to understand and communicate on at least a few technical topics among classifiers, regression models, clustering algorithms, recommender systems, time-series analysis, Bayesian inference, text analytics, knowledge graphs, representation learning (embeddings), computer vision, or social network analysis.
Some knowledge or understanding of technologies used in the ML lifecycle such as pandas, Jupyter, Spark, Docker, Kubernetes, SQL, key-value stores, AWS SageMaker, Tensorflow, PyTorch, scikit-learn, KubeFlow, MLFlow, or similar frameworks.

WHAT YOU GET BY JOINING BRAINLY
We want to see you grow along with us – you will have 800$ per year for personal development, extra time for attending conferences and workshops, and unlimited access to an online learning platform (courses from Coursera, Udacity, Udemy, Harvard ManageMentor, and many others!)
Health is important, which is why at Brainly, we fully cover private health & dental care packages for you and your family and provide you with a sport card (Multisport Plus in Poland, Andjoy in Spain)
You will also get an access to online individual psychological consultations with professionals in English & Polish via the Mental Health Helpline
Flexible working hours – working requires communication, so we work within the European business hours, but we also know that life may be unpredictable, so if you need to jump out of work (doctor's appointment, emergency, anything) – no problem!
Your personal concierge AskHenry will support you in your daily duties, eg. planning your dream vacation
We will provide you with all the necessary equipment & tools, including an additional budget for accessories which will make your remote setup even more comfortable.
You can join internal communities and contribute to charity, diversity and inclusion initiatives, take part in great internal events or represent Brainly at conferences or meet-ups.
WHAT IS BRAINLY
Brainly is the online learning platform where over 300 million students and parents go from questioning to understanding. With their smartphones, users can snap a photo to instantly solve any problem or homework question and be matched with a Brainly product such as Community Q&A, Brainly Tutor, Math Solver or Textbook Detective.

Brainly is built to provide students, parents, experts, and teachers with a collaborative platform and tools needed to succeed in any educational environment. Based in Kraków, Poland, with U.S. headquarters in New York City, Brainly apps and websites are visited by users from over 35 countries.
Backed by Prosus, Point Nine Capital, General Catalyst, Runa Capital, Learn Capital and Kulczyk Investments. Learn more about Brainly at www.brainly.com.
By sending us your application you agree that Brainly sp. z o.o. will process your personal data to participate in this recruitment process. If you want to know more about how Brainly processes your personal data please click here.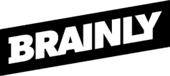 Ed Tech

Krakow, Poland

50-200

2009
.
Other product manager jobs that might interest you...