cubierta
Esta oferta ya no está disponible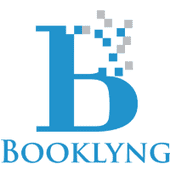 Visual Designer - Internship

en

Barcelona
Descripción de la oferta
We are looking for a Junior Visual Designer that provides easy-to-use, intuitive and delightful experience to users. The candidate should be able to work both front-end design (UX/UI) and coding (HTML/CSS) for a variety of marketing assets and projects.

WHAT YOU WILL DO

· Carrying design from ideation, wireframes and mockups to HTML and CSS.
· Create high-impact and visually appealing popups, notifications, emails using our innovative front-end platform.
· Work with Marketing and Product teams to design and deliver creative, beautiful and effective digital campaigns.
· Adapting presentations according to corporate guidelines.
· Video review and editing.


WHAT WE ARE LOOKING FOR

· Eager to learn, proactive and passionate about new technologies and innovation.
· Studying Graphic Design or a similar degree.
· Proficiency with Adobe Creative
· Knowledges about HTML & CSS.
· Possibility of doing an internship (enrolled in a university).
· Be a current student or a recent graduate, eligible for an internship position.
· Advanced Spanish and medium English levels, Italian is a good plus.
· Knowledge of Video Editing is a valuable asset.
· Available for 6 months (4-8 hours/day depending on the availability).

WHAT YOU WILL LEARN

· Working with visual services and tools that boost brand perception and communication.
· How to work in a fast-paced startup, across a variety of teams
· How to work with digital and print formats.
· How graphic design impacts the user experience and contributes to the company success.

PERKS
You will directly work with the founders! You will be an important part of the company and see your design directly implemented. We work from the beautiful Barcelona; our offices, 300 meters to the sea (on the 11th floor, with a beautiful view to the sea), are 15 minutes away to the vibrant and exciting life in the cosmopolitan city centre. We work in an open and shared space with other promising tech startups, with a very nice and young atmosphere, within the Telefonica offices (one of the most important telecommunication companies in the world).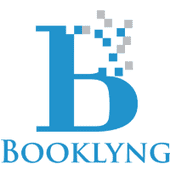 Hospitality

Barcelona, Spain

11-50

2016
.
Otras ofertas de que podrían interesarte...