cubierta
Esta oferta ya no está disponible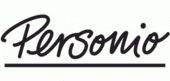 Virtual Open Door Event

en

Madrid
Descripción de la oferta
Get to know how Personio is solving real-business problems from a product, design & engineering perspective.


About this Event
Are you interested in exploring the startup scene in Madrid? Or maybe you are even looking for a new challenge in your career? We are aware that changing jobs is a huge decision. A lot of times, the lack of information about the future employer, the people you will work with, the challenges you will be solving and core business makes it difficult to decide if a job opportunity is the right fit.
During our Virtual Open Door event in Madrid, we would like to address exactly the above-mentioned topics. Colleagues from the Product, Design & Engineering team will talk about the product challenges, the way of working, the business of Personio and will answer all of your potential questions.
What is in for you?
A virtual office tour, presentation of the Product, Design & Engineering team of Personio Madrid + a Q&A session and a giveaway where you can win an amazon voucher of 100 € and a Personio goodie box.
Who? Engineering managers, product managers and some colleagues from HR.
How? Via Zoom: once you register you will receive a confirmation letter containing the link to the Zoom webinar.
Save the date

⏰ Thursday, 26th of November, starting at 6.30 pm
❗️ To give you the opportunity to ask as many questions as possible at the end of the session, we only have limited spots available - Sign up now!

We are looking forward to e-meeting you!

Why attend?
- learn from experts sharing their knowledge on HR, SaaS and startup world,
- a chance to ask question to talented employees of Personio,
- learn what and how we do our work in Personio,
- have we mentioned we have rewards prepared for our event´s participants? :)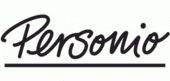 Human Resources

Munich, Germany

201-500 employees

2015
Personio is the all-in-one HR software for small- and medium-sized companies. Based in Munich, Madrid and London, Personio's mission is to make HR processes as transparent and efficient as possible so HR can focus on the most valuable assets in the company: the people. The Personio solution includes human resources, recruiting and payroll and supports all core HR processes every business needs to do. More than 2,000 customers in over 40 countries use Personio.

In 2019, tech consultancy GP Bullhound included Personio in a list of 50 European start-ups set to achieve a billion-dollar valuation over the next two years, giving them 'unicorn' status.




Otras ofertas de ingeniero de software que podrían interesarte...