cubierta
Esta oferta ya no está disponible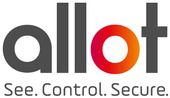 Technical Project Manager

en

Madrid
Descripción de la oferta
Allot Ltd. (NASDAQ, TASE: ALLT) is a provider of leading innovative network intelligence and security solutions for service providers and enterprises worldwide, enhancing value to their customers.
We embrace an Agile way of working, priding ourselves on being fast, diverse and dynamic. We are real team players who are ready to go the extra mile to succeed.
We believe that anyone can make an impact and together our team spirit makes all the difference.
This is your opportunity to develop, professionally and personally.
What we're looking for
An experienced Product Owner, in a medium-sized and growing company with a global footprint.
What you'll do
As a member of the extended Product Management team, the PO is heavily involved in program backlog refinement and preparation for Program Increment (PI) planning and also plays a significant role in the planning event itself. Product Owner responsibilities include:
Maintaining the team backlog
Providing vision and direction to the Agile development team and stakeholders throughout the project and create requirements
Iteration Planning, including coordination of dependencies with other POs
Just-in-time user story elaboration
Accepting stories
Understand enabler work (NFR)
Participate in team demo and retrospective
Work in close collaboration with the Product Manager to align on product vision and long term evolution
Requirements:
What you should have
Have 3+ years of previous product owner experience from a cyber/security company
Be knowledgeable and experienced in IP networking, communications networks (fixed, mobile), and IT systems
Prioritize and make decisions in changing agile environment
Have a B.Sc. degree in a relevant technology-related field or equivalent experience; MBA is a plus
Be fully proficient in English
Have great communication and presentation skills, be adept at teamwork, and owner of the specific product domain
Technical background and Technologies you should be knowledgeable on:
Network architecture and concepts knowledge - must
Cloud infrastructures (AWS, Azure) - must
K8S deployment architecture - must
Technical background in IP networking communication - recommended
Experience with mobile applications development process - recommended
Product Integration with CSP IT platforms (monitoring, provisioning, authentication) - must
Technical background with front end/backend development concept - must
Technical background with 3rd party open sources (kafka, MongoDB, PostgressSQL,CasandraDB) - must
Experience with JIRA – must
Experience with design tools - recommended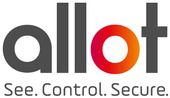 Cyber Security

Hod-Hasharon, IL, USA

500-1000

1996
.
Otras ofertas de gestor de proyecto que podrían interesarte...