cubierta
Esta oferta ya no está disponible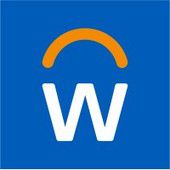 Technical Instructor/Trainer

en

Madrid
Descripción de la oferta
Do what you love. Love what you do.

At Workday, we help the world's largest organizations adapt to what's next by bringing finance, HR, and planning into a single enterprise cloud. We work hard, and we're serious about what we do. But we like to have fun, too. We put people first, celebrate diversity, drive innovation, and do good in the communities where we live and work.
About the Team
Workday's Education team crafts and delivers engaging and innovative learning solutions to help customers, partners, and employees make the most of our unified solution.
The innovation doesn't stop with our applications. It continues in our approach to learning. We provide training in state of the art classrooms and other technology centric environments that are crafted to make learning interactive and collaborative.
Meet Workday's Education Team
https://www.youtube.com/watch?v=YBgz1oyx5YA
About the Role
Our Instructors are outstanding ambassadors of Workday and exceed at bridging the learning gap for users. They are specialists at embracing innovation and mastering technology. Workday Instructors are passionate about helping students and representing our products, team and organisation.
Travel: Minimal travel as this is a 100% virtual training role. However, there will be occassional travel for team meetings.
Location: UK, Ireland, Netherlands, France, Germany, Belgium, Spain based home office
You are someone who:
Flexes: Remains on top of Workday products as they evolve and improve. Bends and adapts to meet the needs of the business. Thrives in a fast-paced environment with a high rate of change.

Communicates: Conveys sophisticated topics in a cadence and manner that helps everyone understand.

Influences: Finds opportunities, guides organisations, and overcomes resistance with expertise and persuasion.

Succeeds: Delivers end-to-end projects, working through a wide range of challenges and opportunities, across multiple teams and organisations. Demonstrates success in achieving results beyond expectations.

Untangles: Exercises outstanding problem-solving skills whether working through difficult challenges or improving existing processes - both in the classroom and within our organisation.

Collaborates: Partners with colleagues from Content, Operations, Delivery, and teams outside of Workday Education to build an excellent student experience.

Multitasks: Masters changing class environments using a variety of instructing tools and technologies to assure the students the best experience possible. Anticipates what is coming and plans with future students in mind.
Responsibilities:
Lead full days of analytics, security, integration, and/or platform topics virtually training to audiences that can include customers, partners and employees.

Perform administrative responsibilities for classes you are conducting

Own course content including class materials, presentations, and activities

Participate in cross functional projects

Mentor other instructors on your areas of expertise

Grade examinations for certification or accreditation

Establish relationships with colleagues across teams to share standard methodologies, drive innovation, and meet goals
About You
Basic Qualifications
3+ years experience with web development or web services development (SOAP and REST) with a deep understanding of JSON, XSLT, XPath and XML

5+ years experience as a Trainer or Instructor
Other Qualifications
Demonstrated ability to work closely with non-technical business owners on a technical solution.

Experience with one or more of the following preferred: Linux, OO design and Java development, SQL, SOAPUI, Workday Studio/EIB/Document Transformation, web development, Postman, IntelliJ, webhooks, authentication methods, Workday HCM/Financials, or Tableau.

Demonstrable ability to lead and contribute consistently and positively in a high-paced, constantly evolving and sometimes unexpected work environment, prioritising accordingly and raising appropriately.

Excellent analytical and demonstrated problem solving skills both technically and functionally. Proven track record to proactively and quickly grasp, distill and synthesise concepts and details from diverse sources, identify trends, develop strategies, and implement high-impact solutions.

Strong passion for education.

Good interpersonal, verbal and written communication skills, including proven track record of designing and delivering engaging, outcome-based presentations to diverse internal and external audiences.

Integration, reporting tools, ERP, and training experience preferred

Experience as an instructor and owning course content preferred

Workday HCM, Financials, or other demonstrated ability preferred

Workday Integration experience with Workday Studio, EIB, or Document Transformation preferred

Fluency in English is crucial.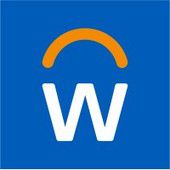 Human Resources

Pleasanton, CA, USA

10,000+

2005
.
Otras ofertas de operaciones que podrían interesarte...