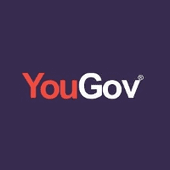 Software Engineer, Typescript/ JavaScript - Back-end

en

Barcelona

o en remoto

Lugar de trabajo

En remoto
Descripción de la oferta
YouGov is an international research data and analytics group.
We help the world's most recognised brands, media owners and agencies to plan, activate and track better marketing activities. As pioneers of online market research, we have been building an ever-growing source of consumer data for the past twenty years. Creating the richest and most complete understanding of your customers' complex lives. We call it living data.
We are driven by a set of shared values. We are fast, fearless and innovative. We work diligently to get it right. We are guided by accuracy, ethics and proven methodologies. We respect and trust each other, and bring these values into everything that we do. Unlike our competitors, we understand how opinions and trends change from day-to-day, week-to-week and year-to-year. That's why we have built a platform that gets you right to the source for reliable, accurate data that reflects the reality of a complicated world. Imagine if you could know what 17 million+ people in over 55 markets were thinking now? Or last week? And do so again and again? That's why we're different.
Rather than commissioned research that's already out-of-date by the time it reaches someone's inbox, our data is alive. So, no matter how quickly things change, our clients are always in the know.
YouGov. Living Consumer Intelligence.
The Culture
Diversity and inclusion are fundamental to YouGov. We are committed to giving the world a voice by capturing the opinions of all groups, including the ones that are often under-represented in research. We are also committed to making sure that our products and tools are free from any bias, as accuracy is key to what we do. None of the above can be done without having a truly diverse workforce, in an inclusive workplace. We are very keen on attracting and retaining the best talent. And best talent also means a diverse pool of talent, with various backgrounds and perspectives.
Supporting the wellbeing of our staff, including maintaining a good work and life balance, is important to us. We support flexible working arrangements where appropriate for a role, with many locations offering a hybrid office-and-remote working approach.
As an Equal Opportunity Employer, qualified applicants will receive consideration for employment without regard to race, colour, religion, sex, sexual orientation, gender perception or identity, national origin, age, marital status, veteran status, disability status, or any other characteristic protected by law. All employment decisions are made on the basis of occupational qualifications, merit, and business need.
Job Description
We are looking for a mid to senior level backend JavaScript developer, with experience in building resilient and scalable systems. You would be working primarily on YouGov Chat, an engaging chat platform that allows people to share their opinions on important matters daily. There will also be opportunities to work on product lines across the YouGov ecosystem.
You will be responsible for planning, building and implementing functionality into the Chat interface; debugging; testing; and ensuring the quality of the finished product. We run as a cloud native platform and embrace a DevOps mentality on our development process taking ownership over development and infrastructure changes.
Overall role objectives:
Contribute to building and maintaining the product
Have an active role in backlog and roadmap planning and refinement
Write readable and maintainable code
Qualifications
5+ years experience in engineering scalable and performant applications
Familiarity with security and data protection
Experience with cloud platforms (preferably AWS and Serverless Framework)
In-depth knowledge of Javascript/Typescript
Experience and understanding of code testing methodologies
Experience in working with real-time web applications
Who you are:
You are a team player - you believe that we can achieve more as a team than as an individual.
You believe that code quality matters, and you can produce high-quality code.
You can make conscious compromises in order to be fast to adapt and fast to deliver.
You innovate, take savvy risks. You don't follow the crowd.
You do the right thing as an engineer, as a colleague, and as a citizen.
Additional Information
Here's what you receive from us:
A full-time, 100% remote role based in any worldwide YouGov Office, or country in which we have a legal entity
Flexible working hours (we are a global team of remote first developers operating in European, Indian and US/Canada timezones)
Ability to focus on what you do best
Stable employment at a global company
Clear development plan and career ladder
6 weeks off/annum (30 working days)
Our stack:
Frameworks: Vue.js (Node.js, Serverless, Nuxt.js - nice to have)
Languages: TypeScript, JavaScript
Ops: Gitlab CI, AWS Docker/ECS, Lambda, S3, Cloudfront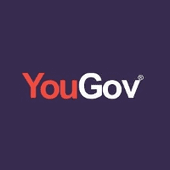 Big Data

London, UK

1,000-5,000

2000
.
Otras ofertas de ingeniero de software que podrían interesarte...