cubierta
Esta oferta ya no está disponible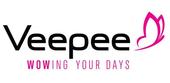 Software Engineer - Platform

en

Barcelona
Descripción de la oferta
The vente-privee group has consolidated its various European brands, together made up of 6000 employees, under one unified conglomerate: Veepee. This coalescence marks a new chapter in its European history.
With Privalia, vente-exclusive, Designer & Friends, Zlotewyprzedaze, Eboutic and vente-privee, Veepee achieved a 3.7 billion Euro turnover as of 2018. Present in 14 countries now, Veepee is taking a leading role in the European digital commerce landscape.
Our 6000 employees have chosen a job at Veepee to spice up their daily lives! Our teams implement new technologies to fuel our strategies, offering our customers the best possible experience.
Are you eager to learn? Veepee offers you a variety of trades to develop your career, enabling you to renew your skills constantly. Tech, logistics, sales, marketing, sales production: join us on an exciting, digital-centered journey.
In 2018 we launched <vpTech/> - the IT community of Veepee. Our teams are widely distributed within the offices in Paris, Lyon, Nantes, Nice, Barcelona, Brussels, Warsaw, Amsterdam and Tel-Aviv.
Being a software engineer in <vpTech/> is:
to be a part of a distributed fully agile team of 8-10 engineers;
to participate in the full-cycle IT production process from idea generation to roll-out;
to support one of Veepee business directions: marketing, sales, logistics and warehouses, finance, HR;
to contribute to the <vpTech/> community;
not to stick to one technology and choose the one that solves the problem in the best way.
Responsabilities:
Excellent coding abilities. You have advanced knowledge of at least one programming language, and are happy to learn more. Our core languages are Python, Go, JavaScript and Java.
Experience in building distributed and concurrent systems, knowing the tradeoffs between stateful/stateless and synchronous/asynchronous architectures.
Ability to learn on the go. We're looking for software engineers who quickly pick up new technologies or new APIs. You keep yourself up-to-date with the latest technological trends. You're constantly on the lookout for opportunities to try out new things.
Scalability. You understand computers and what happens when a lot of them get together in a room. We're developing cross-datacenter systems. We need engineers who think about monitoring, fault-tolerance, durability, and scalability.
Architecture skills. Knowledge of data structures and an eye for architecture. You can discuss the tradeoff between architectural choices, both on a theoretical level and on an applied level.
Requirements:
You have excellent coding abilities in at least one of our core programming languages Python, Go, JavaScript and Java;
You have experience in building distributed and concurrent systems;
You have knowledge of data structures and an eye for architecture;
You have knowledge in monitoring, fault-tolerance, durability, and scalability datacenter systems;
You have experience in building APIs or other web services;
You are an agile follower and open source contributor;
You are result and product-oriented ;
Your English is good enough to exchange about this job opportunity.
What we offer:
The dynamic and creative environment within international teams;
The variety of self-education courses on our e-learning platform;
The participation in meetups and conferences locally and internationally;
3 days of remote work per week;
Belonging to Veepee, <vpTech/> is one of the biggest Tech community in Europe with more than 1000 IT collaborators around Europe.
From Warsaw to Barcelona, through Lyon, Nantes, Lausanne, Tel Aviv, Brussels, Nice, Amsterdam and Paris, all our projects are developed in a functional environment with a wide skills variety where you'll be sure to find your place, no matter the technology you want to work with.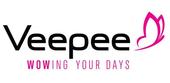 Ecommerce

Saint-Denis, France

5000 - 10000

2001
Veepee la página de empresa está vacía
Añade descripción e imágenes para atraer más candiadatos y aumentar el Employer Branding.
Otras ofertas de ingeniero de software que podrían interesarte...