cubierta
Esta oferta ya no está disponible
Descripción de la oferta
At Netcentric, we come to work every day knowing we're part of the solution to the most complex challenges brands have ever faced: digital transformation. Consumer expectation of brands is increasing in a world that is more connected and fast-paced.
Netcentric is a dynamic and innovative service provider with a unique culture. We empower ouremployees to use their creativity, looking beyond tools and technology to unlock the full potential of the Adobe Experience Cloud, so that we can deliver visionary digital marketing solutions for the world's most recognized brands.
As part of the Cognizant Digital Business, we reap the benefits of combined expertise and access to multidisciplinary teams, forging ahead to become a leading customer experience player in Europe.
Our teams are based in some of the world's most exciting cities - in Zurich, Munich, Berlin, Frankfurt, Dresden, Barcelona, Bucharest, London and Amsterdam. In all of our offices, you will find a culture that embraces over 48 different nationalities. You will also find some amazing views, fancy kitchens and cozy breakout areas for a bit of rest and relaxation.
And oh, did we mention that we empower employees to make meaningful decisions at work through Holacracy?
Job Description
It is all about Systems! As a Senior System Engineer, you make sure that these systems run consistently stable and well. You develop software to automate or to integrate systems. You are also involved in designing the infrastructure for the solution and developing the system engineering aspects. The jobs is very diverse, from coding excellent automation to client communication and occasionally saving our clients world.
You are a good fit if you consider yourself as a team player who is looking forward to operating and constantly improving secure and highly performing Systems.
You will not be bored, as your role involves the following:
Collaborate with team members to improve the company's engineering tools, systems and procedures, and data security
Analyze code and discuss with the teams to ensure a marked improvement in applications and the timely completion of projects
Building and maintaining the technology stack conforming to the documented architecture blueprint
Implement automation tools and frameworks
Orchestrating or driving deployments on production and non-production systems
Documenting functional procedures in knowledge base and keep it up-to-date
Monitoring application platforms & systems, acknowledging events or alerts and assessing its potential impact on service quality
Collaborating in incident and problem management

If this sounds like you, we need to talk...
Qualifications
What we require:
Substantial senior experience to be able to do the job with your eyes closed (well, almost)
Fluent in English
Result and team oriented
Strong focus on Automation
Experience with the following technologies:

AWS administration, Google Cloud or Azure
Linux administration: CentOS or RedHat
Scripting: Bash, Ruby or Python
Configuration Management: Puppet, Ansible or Chef
Provisioning tools: Foreman, Salt or Terraform
Continuous Integration: Jenkins, Nexus or Sonar
Monitoring tools: Nagios, Zabbix, Prometheus or Sensu

What makes us smile:
Experienced in:

Web applications experience: Apache, Nginx or Tomcat
Administration of Atlassian products: Jira, Confluence, Crowd or Bitbucket.
General Network administration

AWS Certified SysOps Administrator or Certified DevOps Engineer
LFCE, RedHat or LPIC certification
Network Security or Cybersecurity certification
Additional Information
At Netcentric you get:
Permanent contract
30 working days of vacation for all employees
Flexible working hours, with respect to project needs
Recognition bonus system
Continuous training and coaching
Dynamic and international team
Private health insurance
Sponsored gym membership
An office location in the bustling district 22@
Apple work equipment
Everyone has a voice, we are a Holacracy organization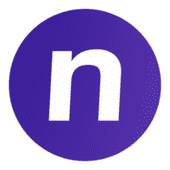 Digital Marketing

Zurich, Switzerland

200-500

2012
Netcentric designs, optimizes and implements digital marketing platforms built on the Adobe Marketing Cloud. It also eliminate the gaps between the marketing and technology solutions in order to increase the brands digital impact.
It's a young, international and visionary company with Swiss roots. Office locations span four different nations in Europe: Switzerland, Spain, Germany and the United Kingdom, and in these offices, you will find our diverse culture that embraces over 30 different nationalities from around the globe. Netcentric has a start-up spirit, and they don't plan to slow down anytime soon.
- Fancy offices, and best equipment available for today's needs. Be prepared to be fully armed with the latest Apple ensemble.
- 30 days of annual leave for all employees
- Sponsored gym memberships
- Flexible working hours, because we know you have a personal life too.
- Company events. Think an annual sailing trip with all of your favourite colleagues off the Spanish or Croatian coast, or a weekend-long kickoff event in Barcelona.
Netcentric Kick-off 2015 from Netcentric on Vimeo.
Otras ofertas de devops que podrían interesarte...