cubierta
Esta oferta ya no está disponible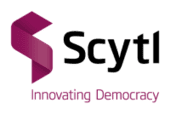 Descripción de la oferta
Headquartered in Barcelona, Scytl is leading the digital transformation and innovation in elections worldwide. Built up over 20 years of research and protected by over 40 international patents, Scytl's solutions have been successfully used in over 30 countries across the globe, including the United States, Canada, United Kingdom, France, Germany, Switzerland, Brazil, South Africa, India and Australia. For more information, visit www.scytl.com.
Scytl is a subsidiary of Paragon Group, an Ireland based international group, leader in identification solutions, customer communications and graphics services that employs 9000 employees around the world.
Candidate Profile
We are looking for an experienced Quality Assurance Lead who will be part of the Operations team responsible of watching over the quality of solutions delivered worldwide that are transforming the way that electoral processes are managed.
At Scytl we value creativity, proactivity, overall view, strong teamwork mindset and a commitment to guarantee the customer's satisfaction.
Responsibilities
As a Quality Assurance Lead reporting to the Development Director you will be in charge of:
Establish and evolve formal QA processes, ensuring that the team is using
industry-accepted best practices.
Oversee all aspects of quality assurance including establishing metrics, applying
industry best practices, and developing new tools and processes to ensure quality
goals are met.
Act as key point of contact for all QA aspects of releases, providing QA services
and coordinating QA resources internally and externally.
Lead and mentor QA team members, as well as manage outside contract testers.
Assist in develop and execute test cases, scripts, plans and procedures (manual and
automated) and in creating test plan and test cases.
Controlling coherence between Requirements / Use Cases and tests scenario's.
Understand and improve business workflows and technical documentation within a business context to support UAT activities.
Requirements
Should possess functional, regression and user acceptance testing experience.
Relevant experience in test cases automation process.
Working experience with Test automation and Scripting, using tools such as Selenium and Jmeter and scripting languages such as Java and/or Python.
Experience or knowledge with performance, load, stress, data interface and data migration.
Knowledge about continuous integration tools like Jenkins.
Familiarity with SQL/NoSQL databases, writing and executing queries
Experienced necessary in testing tools: Jira, TestRail and Redmine.
Experience necessary in version control tools (specially GIT/Bitbucket)
Knowledge about Behaviour Driven Development and Test-Driven Development principles
Experience testing RESTful APIs
Desirable Working knowledge of Java or any other object-oriented programming language
Skills in configuration management
Written and spoken English at Negotiation level
Availability to travel
Availability to bring support out of working hours to ongoing projects
The following would be an advantage:
Proven experience in software testing, providing ISTQB certified tester.
Strong interpersonal skills with the ability to work in a collaborative environment as well as independently with minimal supervision.
Team player with a very positive attitude who supports a culture of trust, transparency and collaboration.
Experience deploying software builds to various environments (VMs, Cloud instances, etc) using Ansible.
Experience or knowledge in OpenStack and/or Openshift.
Constantly seek opportunities to improve our quality and testing processes.
Ability to work concurrently on several teams, each with specific instructions that may differ from team to team.
Self- motivated, independent and proactive.
Analytically minded and very detail oriented.
Enjoys and exhibits a passion for testing, finding problem, analysing risk an assessing quality.
Strong emphasis on exploration discovery and communication of software defects.
Must be a self- starter who understand the details within a much larger context.
Demonstrates ability to work around obstacles and organizational challenges to achieve results​​
Job Advantages
International working environment
Creative and results focused team
Opportunity to be part of the worldwide leader in its market
Working From Home policy
Benefits & Perks
Private health insurance.
Gym membership.
Free language classes.
Flexible compensation plan.
Flexible working hours.
Working from home policy (up to 3 days per week).
23 free paid days plus bank holidays.
Additional paid holiday on your birthday.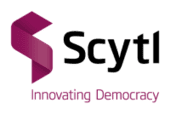 E Democracy

Barcelona, Spain

50-200

2001
Scytl was founded in 2001 as a spin-off from a leading research group at the Autonomous University of Barcelona that had pioneered the research of security solutions for the electronic voting industry since 1994. This scientific group produced the first two European PhD theses on electronic voting security and numerous international publications in the field of application-level cryptography and e-voting.

Scytl is recognized worldwide for helping revolutionize Democracy. Our secure election management and online voting solutions are helping organizations around the globe increase and improve participatory democracy, citizen empowerment and public transparency via innovative online technology.




Our highly energized company works with governments across all 5 continents, helping countries as different as the US, Norway, Uganda, UAE, Switzerland, Canada, Tunisia, Australia and Spain modernize their electoral processes making elections more engaging, participatory, transparent, accessible and secure.
Otras ofertas de control de calidad que podrían interesarte...