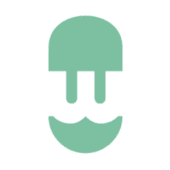 PHP Software Engineer (Electromaps)

en

Barcelona
Descripción de la oferta
As announced last year, Wallbox and Electromaps are joining forces to build the largest global electric charging platform!
It's a perfect alliance! Wallbox creates the best possible EV experience by designing, developing & producing smart chargers for home & business and Electromaps is a highly recognized electric mobility platform in the sector with the objective of facilitating easier access to EV charging points.
Excited to collaborate, both companies are joining an amazing project that facilitates the growth of Electromaps and also Wallbox's expansion plans to continue with the sustainable energy revolution.
This collaborative project consists of an application that offers all information regarding thousands of different charging points in order to increase their accessibility. The main goal is to expand this success throughout the world and become the largest electric charging platform - globally.
Does it sound good to you? Here you will participate in a project in a leading electric mobility platform in the Iberian Peninsula and you will help us to create the future of green transportation.
Our young, dynamic and passionate tech team desires are to lead the change towards sustainable mobility and make the world a far better place, do you want to take part in that change?
About the role:
We are looking for a Backend Developer to help our company deliver value to our customers just in time and with excellent code quality. We offer you to participate in great, challenging and interesting projects.
You will establish ways to complete your tasks with great quality, creating communication channels inside the team and other teams, creating estimations, proper resource and time management. Participation in defining the process of milestones for a new project. The ideal candidate will possess strong technical skills, problem-solving skills, and a passion for applying their expertise the best way.
You will:
Write efficient, reusable and self-documented code.
Testing is in your mindset at any time (Units, acceptance…).
Developing new features following DDD.
Maintain the current platform so that the customer experience is seamless.
Collaborate with other developers in team brainstorming, decision-making and architectural structures.
Complete necessary tasks, not only related to code writing but important for the project, such as configuration, setup, debug, DevOps...
Deployment code to the live (customer) environment.
Preparation of estimations of development efforts.
Profiling project after being launched, taking care of telemetry and logging.
Requirements
More than 5 years of PHP (Symfony framework) development experience.
Solid experience in asynchronous systems (event-driven).
Experience with cache systems and other NoSQL (Redis preferred)
Firm grasp of Git-based source control
Understanding of DDD/SOLID structure and development patterns
Testing ambassador.
Competent with SQL database concepts (MySQL/PostgreSQL).
Comfort working with Linux-based systems and docker.
Strong collaboration skills.
Ability to work effectively, both independently and as a member of a team.
Ability to "think outside the box" while identifying problems and developing creative solutions.
Adaptable and eager to learn.
English is a must.
Nice to have
Knowledge of data structures and operations with them, Big-O notation (code complexity) is a must.
Node is a plus.
Benefits
Remote friendly
Private health insurance after your first month at Electromaps
Online group training sessions twice a week & other out of office activities
Use one of our EVs for a weekend and/or a week (car sharing) and test our products in your home (beta testing) to become a valuable source of feedback
Intensive work day in August
Free online language classes (Spanish & English) twice a week
Flexible compensation valid for restaurants & food delivery apps, transportation, childcare, and learning & development.
Hundreds of discounts in different brands & services with our Wallbox Circle benefits platform
Car discounts & special advantages if you choose an EV!
Smartpoint for all your online orders & services at our offices
Free coffee & soft drinks to fuel those tough Monday mornings
Variety of breakfast and lunch dishes, everyday, at a discounted price at our canteen
Learn and grow in a company of over 45 nationalities and counting!
No suits! Unless it's Carnival or Halloween
Please submit your CV in English
*At Wallbox, we're committed to equal employment opportunity regardless of race, colour, ancestry, religion, sex, national origin, sexual orientation, age, citizenship, marital status, disability, gender, gender identity or expression, or veteran status. We strive to be a more equal opportunity workplace.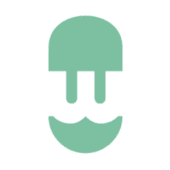 Logistics

St. Andreu de la Barca, Barcelona, Spain

50-200

2015
.
Otras ofertas de programador backend que podrían interesarte...