cubierta
Esta oferta ya no está disponible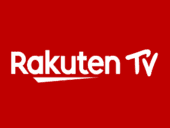 JavaScript Engineer

en

Barcelona
Descripción de la oferta
We are looking for an enthusiastic person looking wiling for career development in a leading and international company.
About us:
Rakuten TV is the first Video-On-Demand platform in Europe combining TVOD (Transactional video-on-demand), AVOD (Advertising video-on-demand) and SVOD (Subscription video-on-demand) services, providing users with a universe of content just one click away.
Rakuten TV is available in 43 European territories and forms part of Rakuten Group, Inc. one of the world's' leading internet services companies, offering a wide variety of services for consumers and businesses, with a focus on e-commerce, fintech and digital content.
Our Rakuten mission:
Contribute to society by creating value through innovation and entrepreneurship. By providing high-quality services that help our users and partners grow, we aim to advance and enrich society.
Responsibilities:
You will be part of the end-to-end lifecycle of features, from concept to deployment and maintenance

Be part of an experimented team of developers, QA engineers, designers, and product owners

Your code will be executed by millions of customers every month
Skills & Requirements:
3 years working on Front-end side, experience working with a dynamic product that requires changes almost every day

Good coding practices is a must: we prefer quality over quantity

Experience working with scrum and agile methodologies

Believe in a very good testing strategy is a must

You are comfortable researching new technologies and/or looking for the optimal solution

React, Redux, Styled Components

Next.js

Webpack

Flow / TypeScript

Jest, Cypress, Suitest

Web / Smart TVs (Samsung Tizen, LG WebOs, Hisense, Philips...)

AWS CloudFront, AWS S3
We'd love to hire someone who is
Communicative and social – We're a friendly bunch and great communication is the key to our success

Dedicated to continual improvement – We want someone who is eager to pick up new skills and willing to try new things

Collaborative and helpful – We go much further when we help each other improve whenever and however we can

Problem solver at heart – We have loads of interesting challenges in our problem-space which require some creative thinking!
Some good reasons to apply:
Opportunity to work for a leading company and a global technology conglomerate.

Flexible working hours and hybrid model. Friday afternoon off!

Promotion possibilities in a fast growth environment.

Interesting Training resources and Free Language Classes.

Great work environmentatmosphere, team activities and offsite's.

Wellbeing and Sustainable offices, , 2 blocks away from Barcelona beach.

Free coffee, juice and allowance to order lunch!

Culturally diverse and inclusive environment, with people from approx. 30 different nationalities.

Rakuten TV flex: Private Medical Insurance or extra money for meal card / commuting / kindergarten card. Tax free benefits.

Free Language Classes and interesting trainings.
Rakuten Shugi principles:
Rakuten Group has an unswerving commitment to building an egalitarian society by empowering individuals and companies to be successful in business and in life.
Our worldwide practices describe specific behaviors that make Rakuten unique and united across the world. We expect "Rakutenians" employees to model these 5 "Shugi" Principles of Success:
Always improve, always advance. With enough determination and effort, you can achieve anything.Only be satisfied with complete success - Kaizen.

Be passionately professional. Take an uncompromising approach to your work and Bbe determined to be the best.

Hypothesize - Practice - Validate - Shikumika. Success in business depends on making and executing concrete specific action plans.Use the Rakuten Cycle to success in unknown territory.

Maximize Customer Satisfaction. The greatest satisfaction for workers in a service industry is to see their our customers smile.

Speed!! Speed!! Speed!! Always be conscious of time. Take charge, set clear goals, and engage yourself and your team.
Our D&I mission:
Rakuten's corporate mission is to "contribute to society by creating value through innovation and entrepreneurship." We foster a culture that provides equal opportunities to those who share this founding philosophy and take on the challenge to transform society, regardless gender, age, sexual orientation, race, religion, culture, nationality, disability, or any other status. Diversity is one of Rakuten's core strategies and a driving force for innovation. To continue to provide innovative services, we strive to respect the uniqueness and values of every one of our employeesRakutenians, located all around the world, and to create environments where they are able to demonstrate their full potential.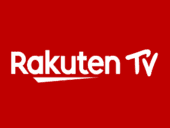 Media

Barcelona, Spain

200-500

2017
.
Otras ofertas de ingeniero de software que podrían interesarte...