cubierta
Esta oferta ya no está disponible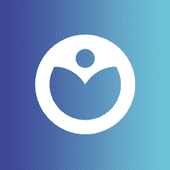 Head of Product Data

en

Madrid
Descripción de la oferta
We are offering a Head of Product Data position to build the global contextual advertising leader.
WHO WE ARE
Seedtag is the leading Contextual Advertising Platform. Our proprietary, machine learning-based technology provides human-like understanding of the content in the web, the highest level of brand safety in the industry and unmatched cookieless targeting capabilities.
We engage with the market on both demand and supply side to create, activate and launch high-quality advertising campaigns at scale. We are committed to creating a more beautiful, respectful and engaging way to do advertising.
KEY FIGURES
2014 · Founded by two ex-Googlers
2018 · 16M total turnover & Internationalization & Getting growth
2021 · Fundraising round of 40M€ & +10 countries & +230 Seedtaggers
2022 · Fundraising round of 250M€ + expansion into the U.S market + 400 Seedtaggers
YOUR CHALLENGE
Develop and lead the company's data strategy in the contextual sector, researching and analyzing the latest trends, technologies and best practices in cookieless advertising and data privacy.
Collaborate with PMs and other teams to identify, define and prioritize the signals that will make up future contextual audiences, such as keywords, user interests, browsing behavior and other relevant data.
Coordinate with development, data science and analytics teams to design and implement algorithms and machine learning models to improve audience targeting and ad personalisation.
Set and monitor performance metrics and KPIs to evaluate the effectiveness and efficiency of implemented data solutions, identifying areas for improvement and opportunities for growth.
Build strong relationships with external partners and suppliers to improve the quality and scope of data used in our solutions, ensuring compliance with privacy policies.
Facilitate the communication and collaboration between internal teams, such as sales, marketing and operations, to ensure alignment of objectives and successful adoption of the data solutions developed.
Participate in the planning and execution of education and training initiatives to increase awareness and knowledge about data solutions and the cookie-free industry among company employees.
Identify opportunities and build new solutions mixing internal contextual and cookieless data with data coming from clients like 1st party data, unified IDs or panelist data in order to improve the strategy, activation and insights for clients
YOU WILL SUCCEED IN THIS ROLE IF
Bachelor's degree in Computer Science, Data Science, or related field
5+ years of experience in product data management, analysis, and reporting
Strong analytical skills with experience in data visualization and reporting tools
Demonstrated ability to lead and manage teams
Excellent communication and collaboration skills
Experience in Agile development methodologies
Proven track record of delivering successful data strategies that improve client expectations
Excellent analytical and problem-solving skills, with an ability to use data to drive decisions related to bidding algorithms and DSP capabilities
Strong communication and collaboration skills, with an ability to work closely with cross-functional teams to deliver improvements to bidding algorithms and DSP capabilities
Ability to work independently and manage multiple priorities, with a focus on improving our bidding algorithms and DSP capabilities.
Knowledge of retail media, CTV and new supply sources for digital advertising
SEEDTAG PERKS
🚀 Key moment to join Seedtag in terms of growth and opportunities
💯 One Seedtag: Work for a month from any of our open offices with travel and stay paid if you're a top performer (think of Brazil, Mexico..., 🏖️)
🍽️🚘 Access to a flexible benefits plan with restaurant, transportation, and kindergarten tickets and discounts on medical insurance
⌛ Flexible schedule to balance work and personal life
🏋 Gympass
🇬🇧 🇪🇸 🇫🇷 Optional company-paid English, Spanish and/or French courses
📚 Access to learning opportunities (learning & development budget)
🍻 We love what we do, but we also love having fun. We have many team activities you can join and enjoy with your colleagues!
BENEFITS OF WORKING AT SEEDTAG
Growth: International, highly demanding work environment in one of the fastest growing AdTech companies in Europe. We reject "that's the way it's always been done". In Seedtag you can find an energetic, fresh workplace, multicultural work environment where our members are from different countries in Europe, LATAM, US and so many more!
Impact: The chance to have a direct impact, here you don't work for the sake of working, we all have an impact on seedtag in our own way, rowing in the same direction.
Diversity of methodology and people: Seedtag DNA is unique and highly appreciated by very different types of Seedtagers. We embrace diversity and encourage everyone to seek the best version of themselves and to show who they really are. With a total flexible methodology.
Flexibility: At Seedtag, we trust you, you can work from home, the beach or the office. The important thing is to work on your goals.
Are you ready to join the SEEDTAG adventure? Then send us your CV!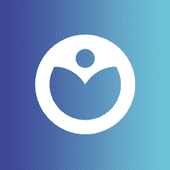 Marketing

Madrid, Spain

50-200

2014
.
Otras ofertas de product manager que podrían interesarte...