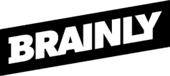 DevOps Engineer, Machine Learning

en

Barcelona

o en remoto

Lugar de trabajo

En remoto
Descripción de la oferta
Every month we are proud to be home for 350 million users around the world. When you join our Search Infrastructure team, you will contribute to our mission to give every student in the world straightforward access to the information they need. Our team works in two significant areas:
The first is traditional search, where we focus on:
Providing users new tools that help them expressing their search questions more precisely
Developing and enhancing search algorithms that improve retrieval precision and personalize the search
The second is what we call visual search, and in this area we focus on:
Improving and introducing new capabilities to visual search like math solving
Developing and enhancing search algorithms that improve retrieval precision and personalize the search
Leveraging mobile devices capabilities to provide a better search experience
You will have the chance to work with top-class scientists, engineers, and domain experts and to drive the data science process of our technology end-to-end. We integrate the R&D workflow on state-of-the-art machine intelligence into product features and internal services aiming at understanding and personalizing the learning experiences of our users.
The ideal candidate is an enthusiast of educational technologies with a background in software development and a skillset that blends cloud infrastructure, machine learning, and DevOps.
WHAT YOU WILL DO IN THIS ROLE:
Work with the ML infra team, Solutions Architects, and the Automation infra team to identify and architect infrastructure solutions to empower the team to move faster, more effectively, and with a higher level of automation in their work.
Turn machine learning artifacts into production systems, integrated with other product features or business processes.
Deploy robust pipelines for training, evaluation, and inference at scale.
Implement platform-level machine learning operations workflows and solutions.
Build tools for supporting experiments, development, and debugging of machine learning models.
Build and maintain robust monitoring frameworks for the machine learning scheduled jobs and microservices.
Maintain and update platform-level machine learning capabilities and infrastructure.
Create automatic workflow for building, testing, tracking experiments, versioning, deployment, using CI/CD tools.
Implement safe release and deployment models (e.g. canary release, blue/green deployment, load autoscaling) for achieving resilience in case of component failures or traffic bursts.
Create and maintain the infrastructure required for both development and production environments using infrastructure-as-a-code.
Ensure DevOps culture and practices among the whole team.
WHAT YOU NEED TO BE SUCCESSFUL IN THIS ROLE:
3+ years experience with building and working with production environments.
Experience in operationalization of projects in the cloud - AWS with services like VPC, ELK, EKS, ECR, ECS, EC2, S3, RDS, SNS, Lambda.
Experience with using infrastructure as a code (with Terraform or other IaaC frameworks), and other best practices.
Working experience of Python or Golang, or other modern programming languages.
Knowledge of Bash and Unix command line toolkit.
Experience with CI/CD pipelines or other code automation techniques and tools like GitHub actions, AWS CodePipeline, CircleCI, DVC/CML or similar.
Experience with logging, debugging, monitoring, alerting tools (e.g. Elastic stack, DataDog, AWS CloudWatch, Sentry, AWS X-Ray, Thundra, NewRelic or similar).
Interest in and at least basic understanding of Machine Learning domain (eg. SageMaker).
Team player attitude and clear communications skills.
Familiar with agile development and lean principles.
Culture of DevOps and high-quality software standards.
Fluent English
Nice to have:
Experience with large volume ETL jobs or data streaming.
At least some of the data and cloud infrastructure technologies such as Spark, DataBricks, Glue, EMR, Docker, AWS Batch, Kubernetes, AWS Fargate, AWS Lambda, Postgres, key-value stores, Redshift, Snowflake.
At least some of the deployment and orchestration technologies such as AWS StepFunctions, AWS Sagemaker pipelines, Seldon, KubeFlow, Tensorflow Extended, AirFlow.
At least some of the ML technologies such as Tensorflow, PyTorch, Spark ML, scikit-learn, XGBoost, MLFlow, Wandb, or related frameworks.
ADDITIONAL DETAILS:
Location: Kraków or Barcelona, or remotely from Poland/Spain
Budget: up to 27 000 PLN gross monthly
Start date: as soon as possible (however, we're happy to wait for the right person)
Some of our benefits - the final offer will depend on the location:

Flexible working hours and the possibility to work remotely
Personal development budget 800$ per year + unlimited time off policy for participation in conferences and workshops and access to an online learning platform with courses from Udemy, Harvard Manage Mentor and many others
Fully paid private health care packages for you and your family (dental care included) provided by Luxmed
Fully paid life insurance provided by Warta
Multisport Plus card
Access to the Mental Health Helpline - providing virtual support of external psychologists, psychotherapists, and coaches
AskHenry services - personal concierge services to help you to settle your everyday matters (like Ikea shopping or shoemaker visit)
Possibility to join one of our Employee Resource Groups and initiatives (Inclusion Council, Ladies at Brainly, Brainly Cares)
If needed, additional budget for remote work accessories
WHAT IS BRAINLY?
Brainly is the world's largest peer-to-peer learning community for students, parents and teachers. At brainly.com, and its group of websites around the world, students connect to both receive and offer help with homework problems and questions. The unique opportunity for students to freely ask questions and gain the confidence that comes from helping others and inspires students to learn in a collaborative community that receives more than 350 million users each month.
Based in Kraków, Poland, with its US headquarters in New York City, Brainly is currently available in 35 countries. The total funding from current investors, including Naspers, General Catalyst Partners, Point Nine Capital, Runa Capital and Learn Capital equals $150M. More information about Brainly is available on www.brainly.com.
By sending us your application, you agree that Brainly sp. z o.o. with its seats in Krakow, will process your data contained in the form below and in the documents you attach in to participate in recruitment. In connection with this, you have the right to withdraw your consents, the right to access to your data, the right to obtain their copy, rectify them, erase, limit their usage and also data portability right and object to their use by Brainly, as well as to lodge a complaint with the President of the UODO. If you have any questions regarding the use of information about you and exercising your rights related to this use, please contact our DPO - privacy@brainly.com. If you want get to know more about how Brainly uses and process your personal data [click here].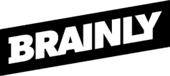 Ed Tech

Krakow, Poland

50-200

2009
.
Otras ofertas de devops que podrían interesarte...